https://gymnearme.net.au/backend/profiles/get_profiles?gym_id=5219&include_types=1&include_classes=1&include_features=1&include_social=1&include_memberships=1&include_offers=1&include_hours=1&include_reviews=1&include_google_place=1&include_average_review=1&return_url=1
Category
Gym

HIIT

Boxing

Martial Arts
Classes
Circuit

Boxing

Group Classes
Membership Plans Available at 9Round Ascot Vale
At 9Round Ascot Vale, you can get a membership for $19.99 per week, which gives you access to unlimited kickboxing classes and a personal trainer to help you reach your fitness goals.
About 9Round Ascot Vale
9Round delivers total-body results in a quick and convenient workout with no class times and a trainer with you every step of the way
9Round Ascot Vale is a 30 minute, full body workout designed to remove the intimidation factor out of kick boxing and get you results fast! With no class times and a trainer every time you come, there are no reasons why you can't make it and achieve your goals! Perfect for the busy bees out there or parents needing a quick effective workout!
⏱30Min full body workout
✅No Class Times
????????Trainer Included
????Burn up to 500 Cal
????Heart Rate Training
????First Workout FREE
See what makes 9Round Ascot Vale the Best Gym in Town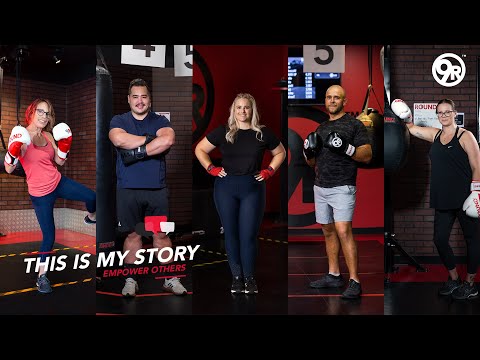 Experience the energy and community at 9Round Ascot Vale.
See our certified trainers in action and get a feel for the energy and community at our gym. Watch now and come experience the difference at Ascot Vale.
Get a feel for the lively and supportive atmosphere that sets 9Round Ascot Vale apart from other gyms in Ascot Vale
See firsthand the dedication and passion of our certified trainers as they guide and inspire members to reach their fitness goals.
Map
Enquire and view gym prices at 9Round Ascot Vale. No obligation to join.
Customer Reviews
9Round Ascot Vale is a fantastic gym that offers a unique and convenient way to get fit. With no class times and a 30 minute workout, it is perfect for those with busy lifestyles. The team of trainers are incredibly supportive and motivating, and they go the extra mile to ensure that everyone is getting the most out of their workout. Customers have praised the friendly and inclusive atmosphere, as well as the great customer service and quality of the club. Alice, in particular, has been singled out for her incredible support and for boosting customers' confidence. The Dual Membership option is also a great feature that customers have enjoyed. All in all, 9Round Ascot Vale is a great place to get fit and have fun.
If you are looking for a club that is super convenient no fuss in and out then 9 rounds is for you! The guys running this gym are an absolute delight, very helpful and very motivating, unique way of working out and one that I can work into a very busy lifestyle, would highly recommend anyone who is thinking or looking to find a new gym to give these guys a go, it won't disappoint!
Louise Della-Negra