https://gymnearme.net.au/backend/profiles/get_profiles?gym_id=5221&include_types=1&include_classes=1&include_features=1&include_social=1&include_memberships=1&include_offers=1&include_hours=1&include_reviews=1&include_google_place=1&include_average_review=1&return_url=1
Category
Gym

HIIT

Boxing

Martial Arts
Membership Plans Available at 9Round Baulkham Hills
At 9Round Baulkham Hills, you can get a membership for $19.99 per week and enjoy a full-body workout with a personal trainer, access to a variety of fitness classes, and a nutrition plan to help you reach your goals.
About 9Round Baulkham Hills
9Round delivers total-body results in a quick and convenient workout with no class times and a trainer with you every step of the way
9Round Baulkham Hills is a 30 minute kickboxing fitness club that is Baulkham Hills favourite workout spot. 9Round delivers total-body results in a quick and convenient workout with no class times and a trainer with you every step of the way!
'We are proudly COVID Safe'
See what makes 9Round Baulkham Hills the Best Gym in Town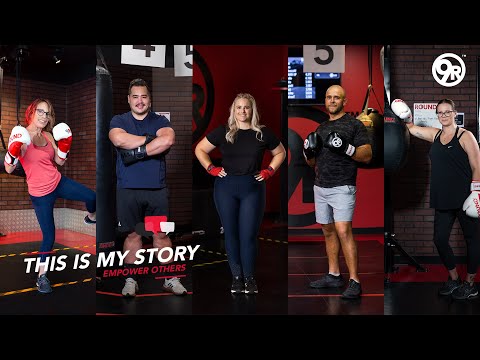 Experience the energy and community at 9Round Baulkham Hills.
See our certified trainers in action and get a feel for the energy and community at our gym. Watch now and come experience the difference at Baulkham Hills.
Get a feel for the lively and supportive atmosphere that sets 9Round Baulkham Hills apart from other gyms in Baulkham Hills
See firsthand the dedication and passion of our certified trainers as they guide and inspire members to reach their fitness goals.
Map
Enquire and view gym prices at 9Round Baulkham Hills. No obligation to join.
Customer Reviews
9Round Baulkham Hills is a fantastic gym that offers a unique and engaging workout experience. Customers love the variety of rounds that keep them interested and engaged, as well as the friendly and encouraging trainers and members. The 30-minute program of high intensity training activities is perfect for busy people with commitments, and the trainers are very knowledgeable and supportive of fitness goals. Customers also appreciate the convenience of not having to schedule their day around class start times, and the all-body workout that includes boxing, kickboxing, weights and body weight exercises. The gym is also spotlessly clean and the owners are humble and passionate about helping customers reach their goals. Customers have also praised the trainers for their step-by-step guidance and their focus on form and technique to prevent injury. Overall, customers have had an amazing experience at 9Round Baulkham Hills and highly recommend it to anyone looking to get fit and motivated.
Recently joined this gym after lockdown to kick start myself back into fitness. I thought I might be able to squeeze a couple of 30 min sessions during the week. It's been nearly 2 months and now I'm there 5 days a week! The variety of rounds keeps me interested and engaged and makes sure I'm not overworking one area or muscle group even doing it every day. The owners/trainers Kim and Benji are awesome. Friendly, supportive and encouraging and will push you just enough to make gains. They also have a good understanding of boxing techniques and give good feedback to improve striking abilities. All of the other members are also friendly and encouraging. So happy I joined ⭐⭐⭐⭐⭐
Krista Brennan (Woven Lines Illustration)
This would hve to be THE BEST gym I have ever been to...and I've been to a few! It's not your typical gym. It's about boxing, (which I have discovered I love), strength training, fitness, endurance...and its not always easy, but it is so rewarding!! Weight loss, muscle gain..who doesn't want that?! I love that I can rock in at any time and start nearly straight away with a new round every 3 minutes. The owners would have to be some of the most professional and dedicated people I have ever met. They truly want you to achieve your goals, will modify rounds to suit you, and always encourage me to keep trying , even when I seriously doubt I can keep going! Love this place- highly recommend to all
Nicole Zywietz
LOVE this gym. The set up is awesome. You don't have to schedule your day around class start times, you just rock up and a new round starts every 3 mins. For busy people with commitments/kids etc it's the best! The gym is new and really clean. The trainers push you hard and it's an all body workout through boxing, kickboxing, weights and body weight exercises. On top of this the owners are lovely, humble people which is rare in the fitness industry!
Angela Herridge