https://gymnearme.net.au/backend/profiles/get_profiles?gym_id=5222&include_types=1&include_classes=1&include_features=1&include_social=1&include_memberships=1&include_offers=1&include_hours=1&include_reviews=1&include_google_place=1&include_average_review=1&return_url=1
Category
Gym

HIIT

Boxing

Martial Arts
Classes
Circuit

Boxing

Martial Arts

Group Classes
Membership Plans Available at 9Round Bentleigh
At 9Round Bentleigh, you can get a membership for access to unlimited kickboxing classes and a personalized fitness plan for just $19.99 per month.
About 9Round Bentleigh
9Round delivers total-body results in a quick and convenient workout with no class times and a trainer with you every step of the way
30 Minute Kickbox Fitness.
9Round Bentleigh delivers total-body results in a quick and convenient workout, with no class times and a trainer with you every step of the way.
Fast, effective & fun. Book your FREE trial today!
See what makes 9Round Bentleigh the Best Gym in Town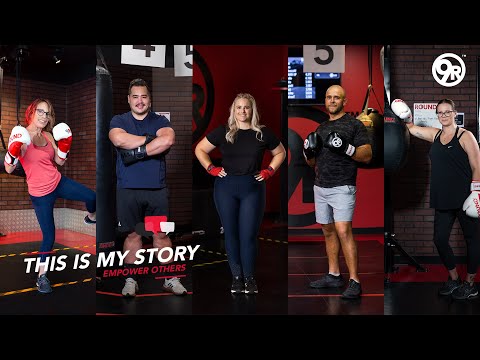 Experience the energy and community at 9Round Bentleigh.
See our certified trainers in action and get a feel for the energy and community at our gym. Watch now and come experience the difference at Bentleigh.
Get a feel for the lively and supportive atmosphere that sets 9Round Bentleigh apart from other gyms in Bentleigh
See firsthand the dedication and passion of our certified trainers as they guide and inspire members to reach their fitness goals.
Map
Enquire and view gym prices at 9Round Bentleigh. No obligation to join.
Customer Reviews
9Round Bentleigh is an amazing gym that offers a unique and fun way to get fit. Customers love the welcoming and friendly atmosphere, as well as the knowledgeable and encouraging trainers. The 30 minute full body workout is perfect for those who don't have a lot of time to spare, and the weekly challenge is a great way to push yourself and see results. Customers also appreciate the family-oriented environment, and the fact that the team is always there to help perfect your technique. The gym is also praised for its cleanliness and security, as well as its convenient opening times. With personal training options and a variety of classes, 9Round Bentleigh is the perfect place to get fit and have fun.
I joined 9Round a few weeks ago and it's been an exceptional experience. The trainers are so friendly, fun, motivating and welcoming and the workouts are amazing. It's a new workout every day so you never get bored. And, I can guarantee you'll discover muscles that you never knew existed. After being a member of other gyms and boxing classes, this team is by far the best I've experienced. Highly recommend!!
Sarah Hurren
I joined 9round Bentleigh with very low self esteem and was quite nervous. The team welcomed me with wide open arms and have turned my life around. I have nothing but good things to say about Maryanne, Anthony, Josh, Chris and Carly. I used to think exercise was a chore, now I wake up craving it thanks to this amazing team.
Tom Noyes
My daughter and I joined a week ago and we are hooked already! Maryanne and the team have welcomed us into the 9 Round community and with their guidance and instruction on each station, have made it easy to learn and work out. This is a great way to get fit, learn about boxing and train at your own convenience with like minded people.
Phil Odlum
A great workout in just 30 minutes. When I walk in the trainers are there to greet me with a smile. Throughout the session they are so encouraging and ready to help perfect your technique. 9round is a community and you feel like your just working out with friends no matter what time you turn up. It's always fun and since starting I can see a great improvement in my fitness. I especially love pushing myself with the weekly challenge. Great work guys! Proud to call myself a 9round member.
Jes Mackenzie
I've been a member at 9round Bentleigh for nearly 4 years now and absolutely love it every time I walk in. The trainers are first rate, so encouraging and knowledgeable but best of all it is just a great atmosphere. Likewise every member is there with the same goals - to be better versions of themselves.
ian pick