https://gymnearme.net.au/backend/profiles/get_profiles?gym_id=5223&include_types=1&include_classes=1&include_features=1&include_social=1&include_memberships=1&include_offers=1&include_hours=1&include_reviews=1&include_google_place=1&include_average_review=1&return_url=1
Category
Gym

HIIT

Boxing

Martial Arts
Membership Plans Available at 9Round Brunswick
At 9Round Brunswick, you can get a monthly membership for $59.99 which gives you access to unlimited kickboxing classes and a personalized fitness plan.
About 9Round Brunswick
9Round delivers total-body results in a quick and convenient workout with no class times and a trainer with you every step of the way
9Round delivers total-body results in a quick and convenient workout with no class times and a trainer with you every step of the way
Come by for a FREE Trial at 9Round Brunswick!
See what makes 9Round Brunswick the Best Gym in Town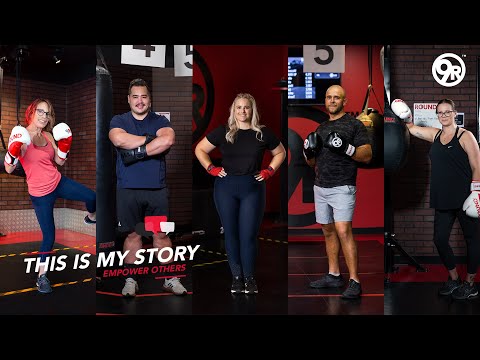 Experience the energy and community at 9Round Brunswick.
See our certified trainers in action and get a feel for the energy and community at our gym. Watch now and come experience the difference at Brunswick.
Get a feel for the lively and supportive atmosphere that sets 9Round Brunswick apart from other gyms in Brunswick
See firsthand the dedication and passion of our certified trainers as they guide and inspire members to reach their fitness goals.
Map
Enquire and view gym prices at 9Round Brunswick. No obligation to join.
Customer Reviews
9Round Brunswick is a fantastic gym that offers a unique and accessible workout experience for all levels of fitness and experience. Customers love the 30 minute circuit-style workouts that are different every day, and the friendly and knowledgeable trainers who are always on hand to help with technique and motivation. The staff are incredibly friendly and motivating, and the atmosphere is welcoming and supportive. Customers also appreciate the flexibility of the gym, with no set class times and the ability to drop in at their own leisure during opening times. The variety of equipment and daily changes to the workouts are also a big hit with customers. They also love the fact that they can get a great workout in a short amount of time, and that the staff are attentive to personal needs and always focus on form and technique. Overall, customers love the 9Round experience and highly recommend it to anyone looking for a fun and energising workout.
A session at 9Round is guaranteed to put me in a good mood. I can rock up mornings, lunchtimes or evenings, whenever suits my day, and just jump into a circuit. The trainers are super-friendly and helpful (especially when I keep forgetting the exercise techniques!), but will always push you enough to work up a good sweat and make it worth the effort.
Andrejs Millers
Did a trial here and signed up. I thought the initial trial was fine and I did ok as I have a little fighting experience and trained at gyms in the past. I brought my partner here to do a trial and was left embarrassed as she was pretty much abandoned by the trainer during the trial because it was clear that she had no experience in these type of workouts. This is not a place for beginners to learn how to do their workouts especially during busy times.
JK Solas
I love the flexibility of 9Round. I've struggled in the past to find a gym that works well with shift work. I love that you can just rock up at your own leisure during their opening times and begin your work out. The staff at Brunswick are super lovely and motivating. It has a real welcoming atmosphere!! Would highly recommend!!
Emily Smith
Absolutely love 9Round! The workouts are a quick 30 minute circuit but very intensive. Even if you don't have much time in your day, you can always squeeze in a quick session that's more rigorous than any lengthy gym workout. The trainers are so friendly - they will push you and keep you motivated. I can't recommend it enough!
Ilona Day