https://gymnearme.net.au/backend/profiles/get_profiles?gym_id=5224&include_types=1&include_classes=1&include_features=1&include_social=1&include_memberships=1&include_offers=1&include_hours=1&include_reviews=1&include_google_place=1&include_average_review=1&return_url=1
Category
Gym

HIIT

Boxing

Martial Arts
Membership Plans Available at 9Round Ellenbrook
9Round Ellenbrook offers a variety of membership options, ranging from $19.95 per week for unlimited access to all classes and equipment, to $9.95 per week for access to one class per week.
About 9Round Ellenbrook
9Round delivers total-body results in a quick and convenient workout with no class times and a trainer with you every step of the way
9Round delivers total-body results in a quick and convenient workout. Our trainers will help you get an amazing full-body workout that suits your needs and goals.
See what makes 9Round Ellenbrook the Best Gym in Town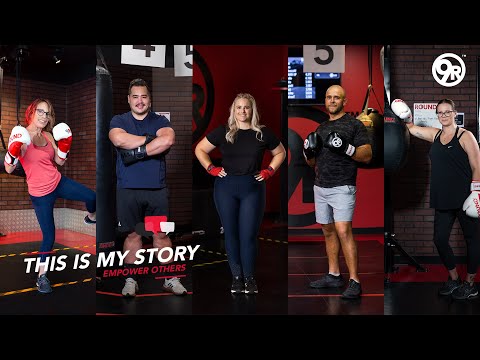 Experience the energy and community at 9Round Ellenbrook.
See our certified trainers in action and get a feel for the energy and community at our gym. Watch now and come experience the difference at Ellenbrook.
Get a feel for the lively and supportive atmosphere that sets 9Round Ellenbrook apart from other gyms in Ellenbrook
See firsthand the dedication and passion of our certified trainers as they guide and inspire members to reach their fitness goals.
Map
Enquire and view gym prices at 9Round Ellenbrook. No obligation to join.
Customer Reviews
9Round Ellenbrook is a fantastic gym that offers a unique 30 minute workout that changes daily. Customers love the supportive and friendly atmosphere that the gym provides, with the owners, trainers and members all helping to create a positive and motivating environment. The trainers are incredibly encouraging and make sure that everyone is getting the most out of their workout. They also help to set realistic goals and push members to reach their full potential.
The gym also offers a great range of features and facilities, including Myzone tracking, CHOW challenges, and a kids corner. Customers also appreciate the flexible opening times, which makes it easy to fit in a workout no matter what their schedule.
Overall, customers love 9Round Ellenbrook and highly recommend it to anyone looking for a fun and challenging workout. They love the supportive atmosphere, the friendly trainers, and the range of features and facilities. It is a great place to get fit and make new friends.
I love 9Round Ellenbrook. The trainers are fantastic, super positive and really good at keeping you motivated. I look forward to going in every night. Alan and Lynne make you feel so welcome, the other members are supportive and encourage you along the way. Great atmosphere, other more traditional type gyms just can't compete
Hollie D'Castro
Joining 9Rounds Ellenbrook was one of the best decisions I have made this year. You are welcomed from the day of your trial and every day there on out. I have never exercised before as in a gym although tried a few, however this has exceeded all my expectations, no judgement and so flexible with the routines that are set up for each day so if you are not able to do a specific routine, they will suggest an alternative. This is such a welcoming and warm environment, started with going 3 times a week however I now go 6 days a week and absolutely look forward to it. Mandi
R Caldecott
I've been a member of 9Round Ellenbrook now for just over a year & in this time I've found the club to be so much fun whilst working out with the friendliest of Personal Trainers & members, where there's no judgement or discrimination whatsoever. 9Round Ellenbrook age group varies from 16 to unlimited (I'm in the unlimited category haha). I've made so many new friendships & just love going there. I'm now always feeling pumped & fitter than ever. If you've ever considered joining a fitness centre, then this is the place for you. Do as I did & watch the video's on their facebook page, scroll thru the newsfeed where you'll get a feel of what the club's all about, then come in for your free trial & I promise you...You'll love it here too!
Paul Gowing
I love it -. I am there daily at 5:30am when they open for my workout, my fitness has massively improved. I could not join a gym where you book for classes and the ability to come early and do a 30 min circuit anytime locally in Ellenbrook before working is something I've searched for years for. You see I had surgery in 2019 from 166kg to 94kg and needed an exercise program to maintain my fitness, - joined 9 Round in 2021 the trainers and members are some of the most friendliest most genuine people you could ever meet - and I have pushed myself beyond what I thought was impossible. I love the CHOWS, the monthly competitions and could go on forever. I'll be around as a member for years to come
Jon Roberts