https://gymnearme.net.au/backend/profiles/get_profiles?gym_id=5225&include_types=1&include_classes=1&include_features=1&include_social=1&include_memberships=1&include_offers=1&include_hours=1&include_reviews=1&include_google_place=1&include_average_review=1&return_url=1
Category
Gym

HIIT

Boxing

Martial Arts
Membership Plans Available at 9Round Elsternwick
At 9Round Elsternwick, you can get a membership for $19.99 per week and enjoy unlimited kickboxing classes, personal trainers, and access to a variety of fitness equipment.
About 9Round Elsternwick
9Round delivers total-body results in a quick and convenient workout with no class times and a trainer with you every step of the way
9Round Elsternwick is a specialized fitness center for people who want a unique, fun, and proven workout that guarantees results. 9Round offers a kickboxing themed fitness program that incorporates a functional, interval, cardiovascular, and circuit training regimens. The programs consist of a proprietary system of nine challenging workout stations developed by a World Champion Kickboxer.
See what makes 9Round Elsternwick the Best Gym in Town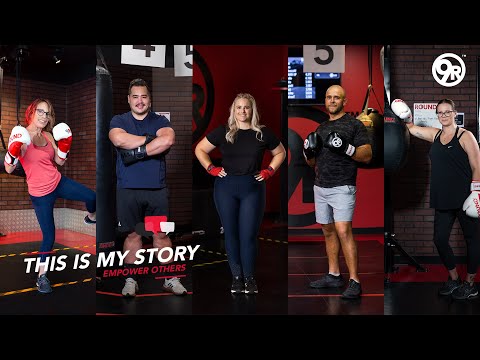 Experience the energy and community at 9Round Elsternwick.
See our certified trainers in action and get a feel for the energy and community at our gym. Watch now and come experience the difference at Elsternwick.
Get a feel for the lively and supportive atmosphere that sets 9Round Elsternwick apart from other gyms in Elsternwick
See firsthand the dedication and passion of our certified trainers as they guide and inspire members to reach their fitness goals.
Map
Enquire and view gym prices at 9Round Elsternwick. No obligation to join.
Customer Reviews
9Round Elsternwick is an amazing gym that offers a unique and dynamic workout experience. Customers love the friendly and welcoming atmosphere, as well as the helpful and motivating trainers. The 30 minute workouts are always different and challenging, and the trainers are always there to help and support. Customers also appreciate the convenience of no set class times, and the ability to come in and work out when it suits them. The gym also offers personal training options and kickboxing classes, and the staff are always willing to help and give tips. Customers also love the smoothies and coffees available after a workout. All in all, 9Round Elsternwick is a great place to get fit and stay motivated.
I've been going to 9Round Elsternwick since late 2020 and was initially nervous, often I've found gyms either highly macho or unguided in the exercises. What I love with this gym is that Clare and her training staff guide you through a circuit of exercises, supporting and giving tips. What's more the people that go here are all lovey and very friendly. I initially thought I'd only go a couple times a week, but now go 4-5 times every week and have loved the feeling of making progress in becoming fitter. I really enjoy that the workouts change every day, so it never gets boring. Thanks Clare, Lindz, Dipesh, Asher and Lene for helping make such a great place to come work out! Pro tip: after a workout, The Glen makes some great smoothies and coffees to reward yourself with!
Dan
I love my 9round workouts. This place has really helped me keep a regular exercise routine as there are no set class times so you just turn up when it suits you and a trainer will put you on a station. The workouts change everyday so it doesn't get repetitive. The trainers are amazing and will help you through each round, which is great for beginners. If you already have a kickboxing experience, they are great at giving you tips to perfect your technique. Most importantly, it is fun and you work up a sweat.
stephxou