https://gymnearme.net.au/backend/profiles/get_profiles?gym_id=5227&include_types=1&include_classes=1&include_features=1&include_social=1&include_memberships=1&include_offers=1&include_hours=1&include_reviews=1&include_google_place=1&include_average_review=1&return_url=1
Category
Gym

HIIT

Boxing

Martial Arts
Classes
Circuit

HIIT

Yoga

Boxing

Martial Arts
Membership Plans Available at 9Round Forest Lake
At 9Round Forest Lake, you can get a monthly membership for $59.99 which gives you access to unlimited kickboxing classes and a personal trainer to help you reach your fitness goals.
About 9Round Forest Lake
9Round delivers total-body results in a quick and convenient workout with no class times and a trainer with you every step of the way
9Round Forest Lake - With High Intensity Functional Training, Get Max Results In Just 30 Minutes. Combines Cardio And Resistance Training For A Complete, Full Body Workout. Schedule Your Free Workout Today!
See what makes 9Round Forest Lake the Best Gym in Town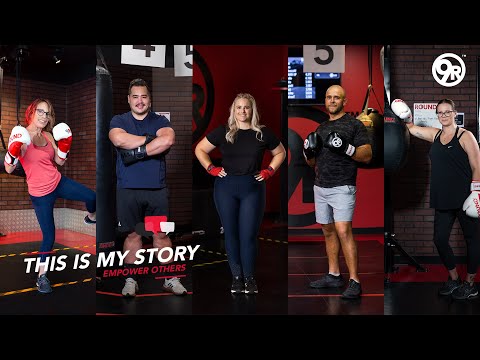 Experience the energy and community at 9Round Forest Lake.
See our certified trainers in action and get a feel for the energy and community at our gym. Watch now and come experience the difference at Forest Lake.
Get a feel for the lively and supportive atmosphere that sets 9Round Forest Lake apart from other gyms in Forest Lake
See firsthand the dedication and passion of our certified trainers as they guide and inspire members to reach their fitness goals.
Map
Enquire and view gym prices at 9Round Forest Lake. No obligation to join.
Customer Reviews
9Round Forest Lake is a fantastic gym that offers a wide range of services and features to help customers reach their fitness goals. Customers love the atmosphere of the gym, which is electric and motivating. The trainers are highly experienced and knowledgeable, and they create a welcoming and friendly environment for all members. They are dedicated to helping members achieve their goals and offer direction and guidance on nutrition, technique, motivation, fitness challenges, and more.
The gym also offers a great point system and friendly competitions to keep members motivated and engaged. The trainers are great at pushing members to reach their goals, while also being kind and understanding. The gym also organises regular social and charity events, which customers love.
Overall, customers love the atmosphere, trainers, and services that 9Round Forest Lake offers. They appreciate the dedication of the trainers and the support they receive from the other members. Customers also love the diversity of the workouts and the community spirit that the gym provides. It is the perfect place to get fit, have fun, make new friends, and be part of an awesome community.
I joined 9round just over 6 months ago cuz I needed that PUSH to get back into exercise. I was so unmotivated. I did a free trial session to see if it was something I would like and was instantly hooked! Omg what a workout, and only 30 minutes. 9rounds is perfect for anyone. All fitness levels, all body types, all ages. The team here have created an atmosphere that is electric and you can feel that the minute you walk in to start your workout. You can literally walk through the doors while not feeling motivated to train after a long day, and leave having smashed out the best session ever! Thank you Jo and Jess for an amazing gym & always going above and beyond for your members. I highly recommend 9round Forest Lake to absolutely anyone!
Jade West
I joined this gym because I wanted to improve my overall fitness. I got way more than that.❤️ I love this gym and the trainers !! 9Rounds Forest Lake offers direction and guidance on EVERYTHING to do with health. If you need nutrition, technique, motivation, fitness challenges, bonus rounds or inspiration you can find it here. If you just want to have fun and get fit at the same time this is the perfect gym
Arnel Gillies
I can't speak highly enough of this place. The atmosphere is fantastic - there is a new challenging workout every single day and the workouts are really fun! Great music people and energy. There are regular social and charity events organised. I've been supported in my fitness journey through and injury/pregnancy and postpartum Special mention to Jess and Jo who are just 2 very hard generous and kind women doing a phenomenal job every day!!
Stephanie Rose
Forest Lake 9Rounds has fast became a favourite part of my day. Dedicated and welcoming trainers greet you by name every time you walk in. Jo works tirelessly to create a welcoming, fun and friendly environment for all members to enjoy. She inspires us to train safe and hard. She is amazing at calculating nutritional macros to help you achieve your weight-loss goals. Jess offers expert, precision training and is always happy to share her many years of experience and teach you something new about correcting/perfecting your technique. A great place to get fit, have fun, make new friends and be part of an awesome community
Leigh Jeffery
I've been at 9 rounds for over a year now & I've been at few gyms over the years & I can truly say 9 rounds forest lake is one of the best gyms I've ever been too. The trainers are the best & the other members are equally as great. It can be a bit daunting joining a new gym but I felt comfortable from the get go because of the trainers and the people. Best gym & trainers hands down
Shantelle Thompson