https://gymnearme.net.au/backend/profiles/get_profiles?gym_id=5230&include_types=1&include_classes=1&include_features=1&include_social=1&include_memberships=1&include_offers=1&include_hours=1&include_reviews=1&include_google_place=1&include_average_review=1&return_url=1
Category
Gym

HIIT

Boxing

Martial Arts
Classes
Circuit

HIIT

Boxing

Martial Arts
Membership Plans Available at 9Round North Perth
9Round North Perth offers a variety of membership options, ranging from a single session to a monthly unlimited pass. With each membership, you get access to a variety of kickboxing and cardio workouts, as well as personal trainers to help you reach your fitness goals.
About 9Round North Perth
9Round delivers total-body results in a quick and convenient workout with no class times and a trainer with you every step of the way
The ULTIMATE 30 min FULL body workout. Circuit-Style classes with NO SET CLASS TIMES. Classes start every 3min & a trainer is included in EVERY workout!
See what makes 9Round North Perth the Best Gym in Town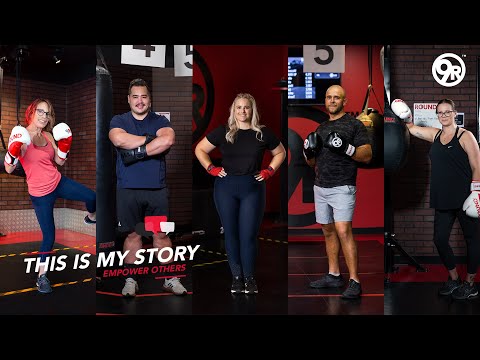 Experience the energy and community at 9Round North Perth.
See our certified trainers in action and get a feel for the energy and community at our gym. Watch now and come experience the difference at North Perth.
Get a feel for the lively and supportive atmosphere that sets 9Round North Perth apart from other gyms in North Perth
See firsthand the dedication and passion of our certified trainers as they guide and inspire members to reach their fitness goals.
Map
Enquire and view gym prices at 9Round North Perth. No obligation to join.
Customer Reviews
9Round North Perth is an amazing gym that offers a unique and convenient workout experience. With no set class times, members can rock up and get a solid workout in at any time that suits them within their opening hours. The trainers are highly knowledgeable and motivating, and the atmosphere is always positive and supportive. Members appreciate the personal gloves with the logo on them, and the bonus rounds that keep things interesting. The staff are friendly and make an effort to get to know each member, and the gym is always immaculate and well-maintained.
The reviews are full of praise for the trainers, who are always available to help with technique and motivation. They are encouraging and kind, and make sure that members are pushing themselves to their personal limits. The HR monitors also help with motivation and giving members a goal to hit. Members also appreciate the friendly and welcoming atmosphere, and the fact that the gym is always clean and tidy.
Overall, 9Round North Perth is a great gym for all people and their goals. Members appreciate the no set class times, the 30 minute workout average, and the friendly and motivating trainers. The atmosphere is always positive and supportive, and the staff are always actively involved and there to help with whatever members need. Highly recommended for anyone looking to start their fitness journey.
This place is amazing! Friendly staff and management. I have been training here for over a year now and I have noticed massive improvements in my physical and mental health. Shout out to one of the PTs, Catherine, for always pushing me to my personal limits consistently, every session. The owner Marty is also a legend. Overall, top notch fitness studio!
Raymond Uhe
9Round North Perth is a great gym for all people and their goals. I have just started with my membership this month and I really love the classes. I haven't been active for a little while so I still struggle with the motivation to go, but the Trainers, atmosphere and communication really makes me feel supported and I want to be there. I really like how Members get their personal gloves with the logo on them :)
Caitlin MacIntyre