https://gymnearme.net.au/backend/profiles/get_profiles?gym_id=5231&include_types=1&include_classes=1&include_features=1&include_social=1&include_memberships=1&include_offers=1&include_hours=1&include_reviews=1&include_google_place=1&include_average_review=1&return_url=1
Category
Gym

HIIT

Boxing

Martial Arts
Membership Plans Available at 9Round Pakenham
At 9Round Pakenham, you can get a membership for $19.99 per week and enjoy a full-body workout with a personal trainer, access to a variety of fitness classes, and a nutrition plan to help you reach your goals.
About 9Round Pakenham
9Round delivers total-body results in a quick and convenient workout with no class times and a trainer with you every step of the way
9Round delivers results in a quick and convenient 30min full body workout. Our trainers will help you get integrate an amazing full-body workout that suits your healthy lifestyle, and gets you the results you would expect from a Personal Trainer.
See what makes 9Round Pakenham the Best Gym in Town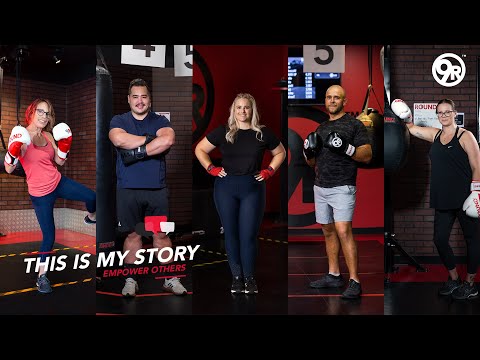 Experience the energy and community at 9Round Pakenham.
See our certified trainers in action and get a feel for the energy and community at our gym. Watch now and come experience the difference at Pakenham.
Get a feel for the lively and supportive atmosphere that sets 9Round Pakenham apart from other gyms in Pakenham
See firsthand the dedication and passion of our certified trainers as they guide and inspire members to reach their fitness goals.
Map
Enquire and view gym prices at 9Round Pakenham. No obligation to join.
Customer Reviews
9Round Pakenham is a fantastic gym that offers a unique and effective workout experience. Customers love the flexibility of being able to arrive at any time without having to book or arrange times, as well as the structure of the workouts that are already set out for them. The trainers are highly knowledgeable and friendly, always available to assist with improving technique and motivating customers to reach their health goals. The atmosphere is friendly, supportive and safe, and customers appreciate the family vibe that the gym has.
The Myzone heart rate tracker and point system is also a great feedback tool that helps customers stay on track and reach their goals. Customers also appreciate the kickboxing skills that are incorporated into the circuit, as well as the half an hour workout that doesn't take a lot out of their day.
Overall, customers are extremely satisfied with their experience at 9Round Pakenham and would highly recommend it to anyone who wants to try something different and get fit. The staff are professional, friendly and welcoming, and the gym offers a positive, motivating environment that helps customers gain confidence, strength and improve their overall fitness.
I have recently joined with 9 round pakenham. The team at 9 round pakenham are skilled and approachable. They have made me feel welcome, comfortable and keep me motivated to reach my health goal. The atmosphere is friendly, supportive and safe. I also enjoy having the flexibility of arriving when I want after work, before work without have to book or arrange times, so this workout fits within in my life work balance. Thank you to the team at 9 round pakenham I look forward keep working on my health goals with you.
Courtney Smith
I joined the club recently and am so happy with my decision! I love the structure, as I work close by and can come by after a long day in the office and start straight away - no class schedules. The trainers are so lovely and helpful, always available to assist with improving your technique (and hype you up) Thanks Elias, Dan & Ruth for your patience with a newbie like me, I'm looking forward to the next workout! :)
Debbie Alley
I am so glad that I have joined 9 rounds Pakenham. I have been to other gyms but 9 rounds is really good. You don't have to think of workouts, It's already set for you.I really needed something like this. Staff at 9 rounds are really amazing. If you really want to get fit and serious about your health, 9 rounds is for you. ✌️✌️
Pawandeep Kaur
As a busy business owner in the city and father of 3 boys under 5 finding time to train and keep fit seemed impossible living out this way. 9round is an awesome solution. I go in, everything is set out and ready to go, no thinking required. But unlike trying to get to a fixed exercise class or scheduled PT, a 9 round circuit starts every 3 minutes. I personally find this very relieving. If I'm running late or hit the dreaded Monash traffic jam, I don't have to worry about missing training. There's no excuse to not make it either. We thought adding training to the end of my work day might be hard on the mrs at witching hour but it has been a blessing. I used to get home knackard with the 1-2 hour drive home being a somewhat soul destroying end to my day. Now I stop at 9 round, get a wicked half hour session in and when I get home I am happy, energised and satisfied. That alone is life changing and I actually have way more energy to help at home than I did before. The trainers are pro, guide you and are genuinely friendly and welcoming. Elias the manager is a legit cool guy with an outlook on life that is inspiring and contagious. Rich keeps the energy up with a smile and If you are lucky to get Dan his guidance on the pads and technique really helps get it right. All the staff are Awesome. The Myzone heart rate tracker and point system they use kinda makes training addictive. It's sets targets that you wanna hit and is a great feed back tool that keeps you on track. I rate it. Seriously If you read this far stop looking around and just get in there. You won't regret it.
Tom Graham
Thank you Elias, Dan and the team for all your support at 9Round Pakenham! 9Round pushed me out of my comfort zone and helped me gain confidence, strength and improve my overall fitness. I have absolutely loved every single session and being greeted by smiles each time I walk in. It is such a positive, friendly and motivating environment and I would recommend 9Round Pakenham to anyone who wants to try something a bit different no matter your fitness level. Thank you for everything!!!
Megan Gerdei