https://gymnearme.net.au/backend/profiles/get_profiles?gym_id=5234&include_types=1&include_classes=1&include_features=1&include_social=1&include_memberships=1&include_offers=1&include_hours=1&include_reviews=1&include_google_place=1&include_average_review=1&return_url=1
Category
Gym

HIIT

Boxing

Martial Arts
Classes
Circuit

HIIT

Yoga

Boxing

Martial Arts
Membership Plans Available at 9Round Rivervale
9Round Rivervale offers a variety of fitness classes for all levels of fitness, with prices starting at $9.99 per class.
About 9Round Rivervale
9Round delivers total-body results in a quick and convenient workout with no class times and a trainer with you every step of the way
9Round provides a full-body workout that's fast, effective, fun & results guaranteed we will have personal trainers to help you every workout and it's all based on the latest exercise and nutritional science available today!
See what makes 9Round Rivervale the Best Gym in Town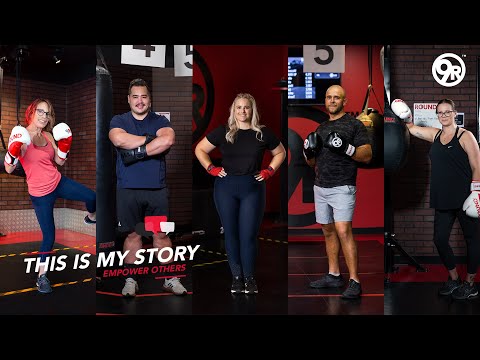 Experience the energy and community at 9Round Rivervale.
See our certified trainers in action and get a feel for the energy and community at our gym. Watch now and come experience the difference at Rivervale.
Get a feel for the lively and supportive atmosphere that sets 9Round Rivervale apart from other gyms in Rivervale
See firsthand the dedication and passion of our certified trainers as they guide and inspire members to reach their fitness goals.
Map
Enquire and view gym prices at 9Round Rivervale. No obligation to join.
Customer Reviews
9Round Rivervale is an amazing gym that offers a unique and high-intensity 30-minute workout that changes every day. Customers love the supportive and friendly atmosphere created by the knowledgeable and enthusiastic trainers, who are always on hand to guide and motivate them. The trainers are great at modifying exercises to suit individual needs and are always encouraging and pushing customers to reach their fitness goals. Customers also appreciate the use of the My Zone tracker to track their progress and the fact that there are no set times for classes, so they can just join the circuit when they arrive. People also love the inclusive and fun environment, as well as the fact that the workouts are always different and never boring. The gym has also been praised for its cleanliness and safety protocols during the COVID-19 pandemic. All in all, 9Round Rivervale is a great place to get fit and have fun doing it.
I have been coming to 9 Round for 7 months now and my enthusiasm has not diminished. I still love the workouts as they are different every day and they have regular challenges to keep you motivated and accountable. The use of the My Zone tracker is very motivating as your stats and progress are right there on your phone. I love that I can never be late to a class as there are no classes! Just join the circuit when you arrive and do as many stations as you want. My 15 year old son comes with me and has improved immensely in 7 months. The trainers are knowledgeable, experience and super friendly making everyone feel immediately welcome.
Susan Biggar