https://gymnearme.net.au/backend/profiles/get_profiles?gym_id=5235&include_types=1&include_classes=1&include_features=1&include_social=1&include_memberships=1&include_offers=1&include_hours=1&include_reviews=1&include_google_place=1&include_average_review=1&return_url=1
Category
Gym

HIIT

Boxing

Martial Arts
Membership Plans Available at 9Round Wantirna
At 9Round Wantirna, you can get a membership for $19.99 per week, which gives you access to unlimited kickboxing classes and a personal trainer to help you reach your fitness goals.
About 9Round Wantirna
9Round delivers total-body results in a quick and convenient workout with no class times and a trainer with you every step of the way
9Round offers revolutionary 30 minute high intensity kickboxing workout, designed to keep you strong, lean & healthy!
See what makes 9Round Wantirna the Best Gym in Town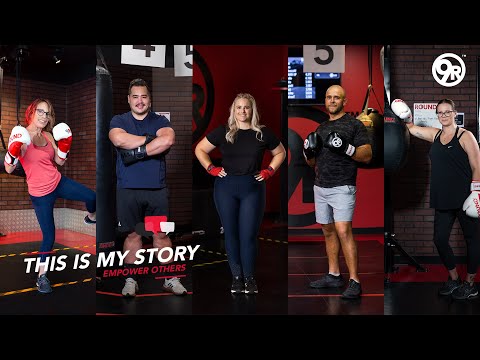 Experience the energy and community at 9Round Wantirna.
See our certified trainers in action and get a feel for the energy and community at our gym. Watch now and come experience the difference at Wantirna.
Get a feel for the lively and supportive atmosphere that sets 9Round Wantirna apart from other gyms in Wantirna
See firsthand the dedication and passion of our certified trainers as they guide and inspire members to reach their fitness goals.
Map
Enquire and view gym prices at 9Round Wantirna. No obligation to join.
Customer Reviews
9Round Wantirna is an amazing gym that caters to all fitness levels and goals. The trainers are knowledgeable, friendly and encouraging, and the atmosphere is welcoming and inclusive. Customers love the flexibility of no set class times, the variety of exercises, and the supportive community. They also appreciate the family-friendly environment, with a kids area for parents to bring their children while they work out. The trainers take the time to get to know each customer personally, and they push them to reach their goals. Customers also love the positive vibes and the friendly banter between members. Overall, 9Round Wantirna is a great place to work out and get fit, and customers highly recommend it.
9Round Wantirna is the first place I have felt completely motivated and driven to improve my health and well-being. My fitness levels have not held me back and the team of trainers create a fun, community and supportive environment. Plus, as there's not set start times, I'm never late!!
Kate Hickman
9 Round wantirna has been such an amazing club since I joined almost 2 years ago. The trainers are all supportive and push you to train your hardest. Ron and Lou make the club so welcoming. The hours suit shift workers like myself and all I want to do after work is smash out the bags it's relieving and so much fun!! And all the members here are like family.... thanks guys you are amazing and I love it here never want to leave
Amy Hoey
9Round Wantirna is amazing! I have never been able to stick to any workout routine or gym but this club is something else. With trainers that are so knowledgeable, friendly and encouraging and other members that are so friendly, its made it easy to keep going back. Now I can't wait for my workout everyday!
Lynette Phillips
9Round Wantirna is a fun and friendly club, I was made to feel welcome from day one not only by the trainers, but by other members of the club as well. I have very quickly formed some great friendships and enjoy the friendly banter and competition with my new found friends! The trainers keep you motivated and on track. I highly recommend 9Round Wantirna no matter your fitness level, or what your goals are, I guarantee you will have a great time!
Emma Smith
I absolutely love this place! The owners and trainers are amazing and everyone is so friendly. I love the dedication, motivation and the strive each and everyone has as soon as you walk through the door. As a mother of two young kids, I love the fact I can bring my children in and they can hang out in the kids area, watch tv, read a book or play with toys whilst i work out. They are always welcomed by the owners & trainers, which makes it so much easier as a parent for me to train. It's a great family to be a part of. Very highly recommend!!!
Carylene Joseph