https://gymnearme.net.au/backend/profiles/get_profiles?gym_id=5236&include_types=1&include_classes=1&include_features=1&include_social=1&include_memberships=1&include_offers=1&include_hours=1&include_reviews=1&include_google_place=1&include_average_review=1&return_url=1
Category
Gym

HIIT

Boxing

Martial Arts
Membership Plans Available at 9Round
9Round Waterloo offers a variety of membership options, ranging from $9.99 per month for unlimited access to all classes and equipment, to $19.99 per month for access to all classes and equipment plus additional benefits such as nutrition advice and personalized workouts.
About 9Round
9Round delivers total-body results in a quick and convenient workout with no class times and a trainer with you every step of the way
30 minute full body kickboxing workout
Workouts change daily
A trainer is always included
No set class times
See what makes 9Round the Best Gym in Town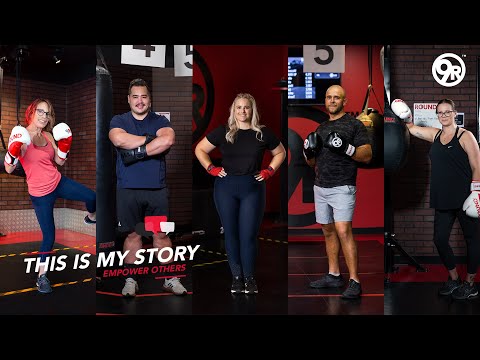 Experience the energy and community at 9Round.
See our certified trainers in action and get a feel for the energy and community at our gym. Watch now and come experience the difference at Waterloo.
Get a feel for the lively and supportive atmosphere that sets 9Round apart from other gyms in Waterloo
See firsthand the dedication and passion of our certified trainers as they guide and inspire members to reach their fitness goals.
Map
Enquire and view gym prices at 9Round. No obligation to join.
Customer Reviews
9Round Waterloo is a fantastic gym that offers a unique and convenient workout experience. Customers love the flexibility of being able to show up and start a workout at any time, without having to book a class. The trainers are highly experienced and knowledgeable, and they take the time to ensure that each customer is doing the exercises correctly. They are also friendly and encouraging, making the experience enjoyable and motivating.
The workouts are varied and challenging, and customers appreciate that they are only 30 minutes long. The gym is also well-maintained and clean, and the atmosphere is friendly and supportive. Customers also enjoy the regular challenges and events that are organised by the team.
Overall, customers are extremely satisfied with their experience at 9Round Waterloo. They appreciate the convenience, the knowledgeable and friendly trainers, the challenging and varied workouts, and the supportive atmosphere. Highly recommended for anyone looking for a fun and effective workout!
I haven't been to the gym since before Covid and 9Round has been a great place to get back into fitness! The continuous class times are so helpful because I can show up at almost any time and get a workout in and it's super quick! Since each exercise is only 3 minutes, it helps keep me engaged! The staff are so helpful and super friendly; I actively look forward to going :) I would definitely recommend this gym to anyone looking to try something new, someone with an inconsistent work schedule, or someone who wants HIIT done quickly!
Jami Irwin
9 Rounds Waterloo is the best gym I've been to. Dan and the team are exceptional, very supportive and always come with a smile. They push you out of your comfort zone but not to the point where your feeling uncomfortable. They truly support you in all you do. If you are looking for a positive environment, where you will work hard 9 Rounds Waterloo is the place.
Geri Condon
Amazing gym and team. Workouts change daily. Can go at any time to suit your schedule with no set class times. 2 trainers to help guide and push you. Everyone super friendly and get to have a laugh and a dance with banging tunes while working out. Also super social with outings planned by Dan and the team
Jennifer Anderson
Best gym I've ever been a member of. Before, I've always struggled with going to the gym regularly and not knowing what to do when I'm there. 9Rounds is fun so you want to go every day, the trainers are really friendly and welcoming and whilst the circuits are varied and challenging, the trainers always help you learn them quickly. Recommend to people of all levels of fitness.
Nick Risley
I recently joined (Round Waterloo) and I am really glad I did because I am loving it. Workouts change daily and it is well thought. They are challenging, effective and fun. Always 2 trainers to explain each round, correct technique and push you. It is great that there is no class time, you just show up and join in a new circuit. Dan and the team are great, super friendly, encouraging and helpful. They do care about you and your improvement, you are not just one more. Great environment and support If you need extra motivation, want to get fit, stronger and have fun at the same time, that is, without a doubt, the place. Highly recommend Dan and 9 Round in Waterloo
Nathalia de Paula