https://gymnearme.net.au/backend/profiles/get_profiles?gym_id=5238&include_types=1&include_classes=1&include_features=1&include_social=1&include_memberships=1&include_offers=1&include_hours=1&include_reviews=1&include_google_place=1&include_average_review=1&return_url=1
Category
Gym

HIIT

Boxing

Martial Arts
Membership Plans Available at 9Round Wollert
9Round Wollert offers a range of membership options, including a monthly membership for $59.95 which gives you access to unlimited kickboxing classes and access to the gym's equipment.
About 9Round Wollert
9Round delivers total-body results in a quick and convenient workout with no class times and a trainer with you every step of the way
Now Open!
9Round delivers total-body results in a just 30 minutes! Show up on your schedule. A new circuit starts every 3 minutes and trainers are there to guide, motivate, & push you to get the most from every workout. Every day is a new workout, so your body is always challenged, and you never get bored.
See what makes 9Round Wollert the Best Gym in Town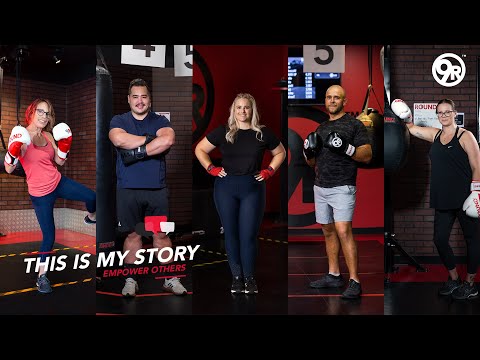 Experience the energy and community at 9Round Wollert.
See our certified trainers in action and get a feel for the energy and community at our gym. Watch now and come experience the difference at Wollert.
Get a feel for the lively and supportive atmosphere that sets 9Round Wollert apart from other gyms in Wollert
See firsthand the dedication and passion of our certified trainers as they guide and inspire members to reach their fitness goals.
Map
Enquire and view gym prices at 9Round Wollert. No obligation to join.
Customer Reviews
9Round Wollert is an amazing place to keep fit and achieve your fitness goals. Customers love the friendly and welcoming environment, the highly skilled trainers, and the convenience of no class times. The staff are always willing to help and answer any questions, and they tailor the workouts to meet individual needs. The equipment is top-notch and the facility is clean and comfortable. The members are friendly and supportive, and the kids section is a great bonus for parents. Customers also appreciate the ability to get a full body workout in just 30 minutes.
The reviews also mention the positive vibes and the feeling of being in a safe and secure environment. The trainers are praised for their knowledge and expertise, and for pushing customers to exceed their own expectations. Customers also love the value for money that 9Round Wollert offers.
Overall, customers are highly impressed with 9Round Wollert and recommend it to others. They love the convenience, the friendly staff, the great equipment, and the ability to get a full body workout in just 30 minutes. They also appreciate the positive vibes and the feeling of being in a safe and secure environment.
My main barrier for going to the gym is time which is why 9 Round is perfect for me. It's so quick, you're in and out in 30mins! I also get over working out quickly but with only 9 short rounds you work hard enough for it to count but it's not too overwhelming to get through. Love it! Plus you basically get your own PT to help you with everything, and they are all lovely. Great gym. Definitely recommend giving it a go-great value for money too.
kate opitz
I love 9 round! If you're not sure if you should join or not, just give it a go, you won't regret it The trainers Angel and Patricia are amazing! They are super friendly, supportive and actually willing to help, they correct your form to make sure you are doing the exercises correctly and don't injure yourself. It actually feels like you have your own personal PT as they know your abilities and push you to meet and exceed what you think you are capable of. I love that there are no class times, so I can go whenever I want during their opening hours, this is super convenient because I'm not stressed to rush there or that I'll be late. There is also a section for kids which is amazing when you are a parent as you can bring them along if need be. The members are also great, its a welcoming and friendly environment for all.
E Kat