https://gymnearme.net.au/backend/profiles/get_profiles?gym_id=2994&include_types=1&include_classes=1&include_features=1&include_social=1&include_memberships=1&include_offers=1&include_hours=1&include_reviews=1&include_google_place=1&include_average_review=1&return_url=1
Category
Gym

Fitness Center

Health Centre
Classes
HIIT

Yoga

Pilates

Zumba

Spin

Boxing
Opening Hours
Mon: Open 24 Hours
Tue: Open 24 Hours
Wed: Open 24 Hours
Thu: Open 24 Hours
Fri: Open 24 Hours
Sat: Open 24 Hours
Sun: Open 24 Hours
Membership Plans Available at Anytime Fitness
At Anytime Fitness Bardon, you can join for a monthly fee of $19.99 and get access to the gym 24/7, plus access to group classes and personal training sessions.
About Anytime Fitness
Whether you're at home or in club, start your health and fitness journey with Anytime Fitness today. Join the biggest fitness community in Australia.
Welcome to Australia's largest fitness community. We help half a million people change their lives every day.
Your membership gives you access to our clubs all over the world so you get your fitness fix 24 hours a day, 7 days a week. Whatever your goal, you can achieve it with Anytime Fitness.
See what makes Anytime Fitness the Best Gym in Town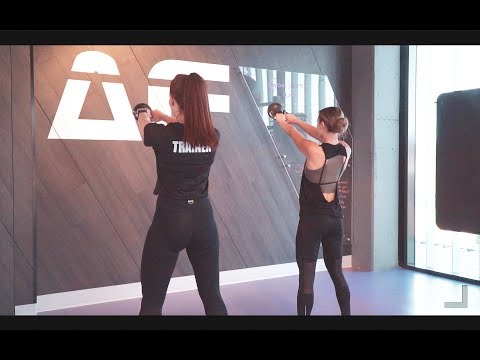 Experience the energy and community at Anytime Fitness.
See our certified trainers in action and get a feel for the energy and community at our gym. Watch now and come experience the difference at Bardon.
Get a feel for the lively and supportive atmosphere that sets Anytime Fitness apart from other gyms in Bardon
See firsthand the dedication and passion of our certified trainers as they guide and inspire members to reach their fitness goals.
Map
Enquire and view gym prices at Anytime Fitness. No obligation to join.
Customer Reviews
Anytime Fitness Bardon is a great gym that offers a wide range of facilities and features to its members. The gym is spacious and well-maintained, with plenty of equipment and functional areas. The staff are friendly and welcoming, and the manager, Markus, is personable and easy to chat to. The gym is open 24/7, and members have access to a variety of classes, personal training options, and exercise and training protocols.
The gym is also very secure, with on-site parking and floor-to-ceiling windows that offer stunning views of Brisbane. Members also appreciate the non-intimidating atmosphere and the fact that they can do their own thing without feeling judged. The gym is always clean and tidy, and the staff are always looking for ways to improve the club.
Finally, members appreciate the snacks, fruit, and chocolates that are provided by the gym. They also appreciate the understanding and individual attention that they receive from the staff. All in all, Anytime Fitness Bardon is a great gym that offers a wide range of facilities and features to its members.
What a GYM! Probably a quiet gym regarding location but due to this, the large space is perfect to train. Not waiting around for equipment, access to a huge weights floor, seperate pin loaded area and a massive cardio floor with every piece of equipment you can think of! As well as a little mezzanine. On top of this gym, the views of Brisbane are next level - floor to ceiling windows, and heaps of natural light. Great management and team always available and always looking at ways to improve the club.
Markus Lenehan
I'm a little hesitant to write this review because I dont want the secret to get out... but I've finally dound a gym where I can do anything without feeling like I'm on display or waiting ages to use equipment. With a massive space with four separate areas and plenty of weights, machines and open floor it is a very comfortable place to get to work. Even when it's busy it doesn't feel crowded. Everything is clean and well maintained and the staff are awesome.
Zed Edit
Great facility and great management! I have been training here for over 3 years and absolutely love it. Extremely spacious with loads of well maintained equipment and functional areas, and always clean and tidy. Marieke and Nick are not your typical gym owners/managers, they always go above and beyond to really look after you, treat you like an individual, and make you feel valued. The atmosphere is also extremely welcoming and not intimidating or cliquey like it is at other clubs!
Sally Priwitzer