https://gymnearme.net.au/backend/profiles/get_profiles?gym_id=3054&include_types=1&include_classes=1&include_features=1&include_social=1&include_memberships=1&include_offers=1&include_hours=1&include_reviews=1&include_google_place=1&include_average_review=1&return_url=1
Category
Gym

Fitness Center

Health Centre
Opening Hours
Mon: 10:30 - 19:00
Tue: 10:30 - 19:00
Wed: 10:30 - 19:00
Thu: 10:30 - 19:00
Fri: 08:00 - 12:00
Sat: Closed
Sun: Closed
Membership Plans Available at Anytime Fitness Canberra City
At Anytime Fitness Canberra City, you can join for a monthly fee of $19.95 and get access to the gym 24/7, plus access to group classes and personal training sessions.
About Anytime Fitness Canberra City
Whether you're at home or in club, start your health and fitness journey with Anytime Fitness today. Join the biggest fitness community in Australia.
Welcome to Australia's largest fitness community. We help half a million people change their lives every day.
Your membership gives you access to our clubs all over the world so you get your fitness fix 24 hours a day, 7 days a week. Whatever your goal, you can achieve it with Anytime Fitness.
See what makes Anytime Fitness Canberra City the Best Gym in Town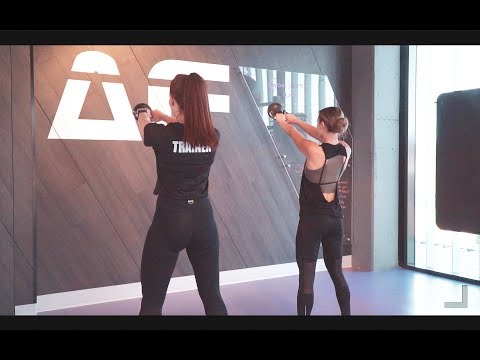 Experience the energy and community at Anytime Fitness Canberra City.
See our certified trainers in action and get a feel for the energy and community at our gym. Watch now and come experience the difference at Canberra.
Get a feel for the lively and supportive atmosphere that sets Anytime Fitness Canberra City apart from other gyms in Canberra
See firsthand the dedication and passion of our certified trainers as they guide and inspire members to reach their fitness goals.
Map
Enquire and view gym prices at Anytime Fitness Canberra City. No obligation to join.
Customer Reviews
Anytime Fitness Canberra City is a top-notch gym that offers a great range of facilities and features. Customers love the friendly and welcoming atmosphere, the helpful and accommodating staff, and the clean and spacious gym. The gym is well-equipped with a variety of equipment, including cardio and weight machines, free weights, and cable machines. The classes are varied and cater to all fitness levels, and the personal training sessions are highly recommended. Customers also appreciate the 24/7 access and the community vibe that the gym has. The manager, Nikki Brown, is highly praised for her professionalism and friendly style. Customers also appreciate the cleanliness of the gym and the fact that the staff take pride in their work. Parking can be an issue, but overall customers are very satisfied with their experience at Anytime Fitness Canberra City.
Anytime Fitness Canberra city is one of the most professional establish gyms I've been to. The gym is alway clean and the atmosphere isn't at all pretentious. The friendly style of the manager "Nikki Brown" really captured me. She's an amazing woman. Every Anytime Fitness needs a Nikki Brown on there team. Keep up the good work every body. And thank you for making me feel comfortable and at home in your gym.
GAG M
Joining Anytime Fitness Civic has been one of the best decisions I've ever made in my life, as it has completely transformed my relationship with fitness. Gym is extremely well-equipped, clean, and spacious. What makes this gym unique is the sense of community and family that cannot be found in other gyms. Management are amazing - a massive shoutout to Nikki, Carina and Danny for being so supportive, caring and wonderful all the time (especially you Nikki - I know I can always rely on you to cheer me up)! Highly recommend this gym to anyone who is looking to switch gyms, or to join a gym for the first time!
Vanessa S
Anytime Fitness Canberra City is a very welcoming club. It is a gym suitable for everyone including novices and women. The have a great variety of equipment that is always well maintained, and clean bathrooms which is always a plus!! The beauty bar is a great new addition. All the trainers are so welcoming and helpful, and the classes are awesome too. Highly recommended if you want a gym that is there to support you! You're not just another number here :)
Bree Whittaker