https://gymnearme.net.au/backend/profiles/get_profiles?gym_id=3126&include_types=1&include_classes=1&include_features=1&include_social=1&include_memberships=1&include_offers=1&include_hours=1&include_reviews=1&include_google_place=1&include_average_review=1&return_url=1
Category
Gym

Fitness Center

Health Centre
Opening Hours
Mon: Open 24 Hours
Tue: Open 24 Hours
Wed: Open 24 Hours
Thu: Open 24 Hours
Fri: Open 24 Hours
Sat: Open 24 Hours
Sun: Open 24 Hours
Membership Plans Available at Anytime Fitness
At Anytime Fitness Epping VIC, you can join for a monthly fee and get access to the gym 24/7, plus access to group classes and personal training sessions.
About Anytime Fitness
Whether you're at home or in club, start your health and fitness journey with Anytime Fitness today. Join the biggest fitness community in Australia.
Welcome to Australia's largest fitness community. We help half a million people change their lives every day.
Your membership gives you access to our clubs all over the world so you get your fitness fix 24 hours a day, 7 days a week. Whatever your goal, you can achieve it with Anytime Fitness.
See what makes Anytime Fitness the Best Gym in Town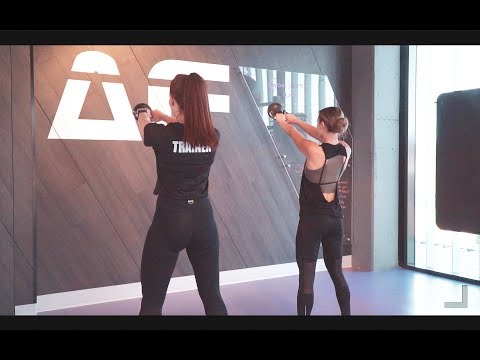 Experience the energy and community at Anytime Fitness.
See our certified trainers in action and get a feel for the energy and community at our gym. Watch now and come experience the difference at Epping.
Get a feel for the lively and supportive atmosphere that sets Anytime Fitness apart from other gyms in Epping
See firsthand the dedication and passion of our certified trainers as they guide and inspire members to reach their fitness goals.
Map
Enquire and view gym prices at Anytime Fitness. No obligation to join.
Customer Reviews
Anytime Fitness Epping VIC is a great gym that customers love for its friendly and helpful staff, clean and well-maintained facilities, and convenient location. Customers appreciate the 24/7 access, good range of equipment, and access to all the facilities. They also love the recent renovations, which have given the gym a great new vibe and look. The staff are knowledgeable and happy to help, and the gym goers are friendly and welcoming. Customers also appreciate the free initial PT consultations and the fact that they can always walk in and out and hear "hello & "goodbye". The only downside is that the gym can sometimes smell a bit, but customers hope this will be improved in the future. All in all, customers are very happy with their experience at Anytime Fitness Epping VIC and highly recommend it.
Equipments in the gym is good. The major con is if you card is expired and you miss a weekly payment there won't be any notification that you have missed your payment or a notification warning that the card is expired. They charge you almost double from the company. You will only realise it after a couple for week when you see the mail from the debit company.
Jim James