https://gymnearme.net.au/backend/profiles/get_profiles?gym_id=3166&include_types=1&include_classes=1&include_features=1&include_social=1&include_memberships=1&include_offers=1&include_hours=1&include_reviews=1&include_google_place=1&include_average_review=1&return_url=1
Category
Gym

Fitness Center

Health Centre
Classes
Dance

Strength Training

Functional Studio

Group Classes
Opening Hours
Mon: 10:00 - 19:00
Tue: 10:00 - 19:00
Wed: 10:00 - 19:00
Thu: 10:00 - 19:00
Fri: 09:00 - 14:00
Sat: 09:00 - 14:00
Sun: Closed
Membership Plans Available at Anytime Fitness Goulburn
At Anytime Fitness Goulburn, you can join for either 18 months or 12 months and get access to 540+ clubs and 24/7 access to start your health and fitness journey. The 18 month membership costs $77.83 per month and the 12 month membership costs $86.45 per month.
| Plan | Description | Price |
| --- | --- | --- |
| DD 18 MNTHS - ONLINE | 540+ Clubs | 24/7 Access. Start your health and fitness journey with Anytime Fitness today. Join the biggest and most welcoming fitness community in Australia. | $77.83 - monthly |
| DD 12 MNTHS - ONLINE | 540+ Clubs | 24/7 Access. Start your health and fitness journey with Anytime Fitness today. Join the biggest and most welcoming fitness community in Australia. | $86.45 - monthly |
About Anytime Fitness Goulburn
Whether you're at home or in club, start your health and fitness journey with Anytime Fitness today. Join the biggest fitness community in Australia.
Welcome to Australia's largest fitness community. We help half a million people change their lives every day.
Your membership gives you access to our clubs all over the world so you get your fitness fix 24 hours a day, 7 days a week. Whatever your goal, you can achieve it with Anytime Fitness.
See what makes Anytime Fitness Goulburn the Best Gym in Town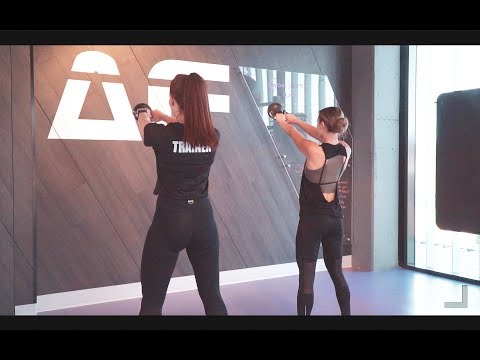 Experience the energy and community at Anytime Fitness Goulburn.
See our certified trainers in action and get a feel for the energy and community at our gym. Watch now and come experience the difference at Goulburn.
Get a feel for the lively and supportive atmosphere that sets Anytime Fitness Goulburn apart from other gyms in Goulburn
See firsthand the dedication and passion of our certified trainers as they guide and inspire members to reach their fitness goals.
Map
Enquire and view gym prices at Anytime Fitness Goulburn. No obligation to join.
Customer Reviews
Anytime Fitness Goulburn is a great gym for anyone looking for a convenient and comfortable place to work out. Customers have praised the friendly and accommodating staff, as well as the clean and well-maintained facilities. The gym is well-equipped with a wide range of machines and equipment, and the owner is in the process of relocating to a brand new gym. Customers have also commented on the great discounts and packages available, as well as the security and parking options.
The gym also offers a variety of classes, personal training options, and exercise and training protocols. Customers have also noted the great music playing in the gym, as well as the clean bathrooms. The only downside mentioned by customers is the occasional smell of body odour, which the gym is working to address.
Overall, customers have had a great experience at Anytime Fitness Goulburn and have praised the staff, facilities, and amenities. With the new gym on the way, customers can look forward to an even better experience in the future.
I am working on a renewable project in the region and finding Anytime Fitness in Goulburn was a godsend. While the gym isn't brand new, the owner let me know they are about to change location and will have a brand new gym very soon. Overall I felt safe, comfortable and the staff were very accomodating. Thank you AF Goulburn for your local country hospitality. Kellie M
Kellie McGrath
Easily the worst gym in the Anytime franchise, Terrible owner and lazy staff Owner Oliver has other gyms, they seems to be nice but doing nothing with this one, just letting it degrade even more. Fake 5 star reviews from their staff (Grace) There has been VOMIT on the front entrance for 6 MONTHS, owner has visited multiple times and walked straight past it. Equipment broken for YEARS Most equipment is 10+ years old, the treadmills are still equipped with original first gen iPhone chargers, 15 years old just to give you an idea. Staff has been told multiple times about broken equipment and it's still broken. Stained floors. Place smells disgusting most of the time as there's 0 fresh air. I've had to leave part way through a session it's smelled that bad some days. The only time this gym gets a proper clean is when there's a sale to try get new members so it doesn't seem like garbage dump till after you're already in a contract. Ive seen other Anytime gyms get completely refurbished twice while this one is the same as the day it opened and it shows
John Brock
The staff were absolutely lovely when I went to join. They answered all my questions and made me feel comfortable to be there. I am new to training and was hesitant at first with joining a large gym. Looks like this club has been taken over by new management recently and they have been changing a lot to make it a much nicer venue. It has all the equipment I could ever use. I would definitely recommend this venue.
Grace Mcdougall
Visited the club during the mid morning and had the place almost to myself, facilities where nice and clean. All the machine seemed well maintained and in working order, bathrooms where clean and well maintained also. The music provided in the club was strangely being played through a home stereo unit - this was fine in the weights area but I could imagine the further away you where the quieter it would be. Outside of that quirk it was a pretty stock standard anytime - just like they should be right
Aaron Cornwall