https://gymnearme.net.au/backend/profiles/get_profiles?gym_id=3174&include_types=1&include_classes=1&include_features=1&include_social=1&include_memberships=1&include_offers=1&include_hours=1&include_reviews=1&include_google_place=1&include_average_review=1&return_url=1
Category
Gym

Fitness Center

Health Centre
Classes
Group Classes

Fitness Center

Personal Trainers
Opening Hours
Mon: 11:00 - 19:00
Tue: 11:00 - 19:00
Wed: 11:00 - 19:00
Thu: 11:00 - 18:00
Fri: 08:00 - 15:00
Sat: Closed
Sun: Closed
Membership Plans Available at Anytime Fitness
Anytime Fitness Grovedale offers a range of membership options, starting from $19.95 per week, which gives you access to the gym 24/7, group classes, and personal training sessions.
About Anytime Fitness
Whether you're at home or in club, start your health and fitness journey with Anytime Fitness today. Join the biggest fitness community in Australia.
Welcome to Australia's largest fitness community. We help half a million people change their lives every day.
Your membership gives you access to our clubs all over the world so you get your fitness fix 24 hours a day, 7 days a week. Whatever your goal, you can achieve it with Anytime Fitness.
See what makes Anytime Fitness the Best Gym in Town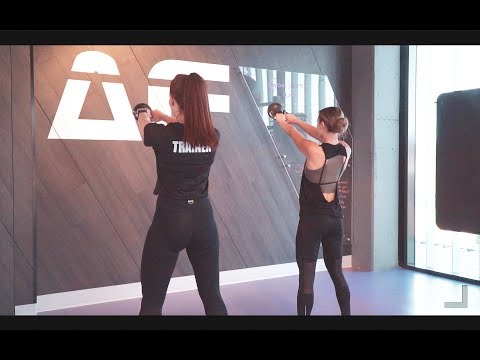 Experience the energy and community at Anytime Fitness.
See our certified trainers in action and get a feel for the energy and community at our gym. Watch now and come experience the difference at Grovedale.
Get a feel for the lively and supportive atmosphere that sets Anytime Fitness apart from other gyms in Grovedale
See firsthand the dedication and passion of our certified trainers as they guide and inspire members to reach their fitness goals.
Map
Enquire and view gym prices at Anytime Fitness. No obligation to join.
Customer Reviews
Anytime Fitness Grovedale is a great gym that offers a wide range of features and facilities to its members. Customers appreciate the 24/7 access, the quality of the equipment, the cleanliness of the gym, and the friendly staff. The gym has a great range of exercise equipment, including adjustable benches, free weights, and a variety of machines. Customers also appreciate the well-priced membership and the fact that the gym is always kept clean and tidy. The staff are friendly and helpful, and they are always willing to answer any questions that customers may have. Customers also appreciate the fact that the gym is not too crowded, making it easy to get a good workout. Overall, customers are very satisfied with the services and facilities offered by Anytime Fitness Grovedale.
I went to have a look at anytime fitness grovedale to see what they offered. There was plenty of equipment but only 2 classes and my 6yo could not attend with me. In hindsight I should have left to think about it but instead signed up for a membership. Instead of giving me the contract to read, I was briefed on what it said and assured it would be sent to me after I signed it. On further consideration I cancelled the membership in the cooling off period and my fees were refunded however the fob is apparently not refundable. I have returned it as it would take at least 100 years to break down in landfill and hope they will do the decent thing and refund my money.
Nadine Nadine
I'm not sure where these people came up with such a high rating for this gym. It's actually the first gym i walked in and straight out of after getting changed. The machine quipment is great but the gym is literally missing all the basics like a single adjustable bench to do incline/decline workouts with? And the absolute smallest range of free weights but nowhere to really use them so again the most basic stuff. I don't do many reviews but felt this was a must because all the other ones were so misleading and wasted my time going there as it's close to work. My local AF club is awesome and i didn't realise how good i had it until seeing this complex. This is a honest review.
Mot B