https://gymnearme.net.au/backend/profiles/get_profiles?gym_id=3180&include_types=1&include_classes=1&include_features=1&include_social=1&include_memberships=1&include_offers=1&include_hours=1&include_reviews=1&include_google_place=1&include_average_review=1&return_url=1
Category
Gym

Fitness Center

Health Centre
Classes
Fitness Center

Personal Trainers

Group Classes

Circuit

HIIT

Yoga

Pilates

Zumba

Dance

Spin

Boxing

Martial Arts

Crossfit
Opening Hours
Mon: Open 24 Hours
Tue: Open 24 Hours
Wed: Open 24 Hours
Thu: Open 24 Hours
Fri: Open 24 Hours
Sat: Open 24 Hours
Sun: Open 24 Hours
Membership Plans Available at Anytime Fitness
At Anytime Fitness Hastings, you can get a membership for $19.99 per month, which gives you access to the gym 24/7, plus access to group classes and personal training sessions.
About Anytime Fitness
Whether you're at home or in club, start your health and fitness journey with Anytime Fitness today. Join the biggest fitness community in Australia.
Welcome to Australiau2019s largest fitness community. We help half a million people change their lives every day.nYour membership gives you access to our clubs all over the world so you get your fitness fix 24 hours a day, 7 days a week. Whatever your goal, you can achieve it with Anytime Fitness.
See what makes Anytime Fitness the Best Gym in Town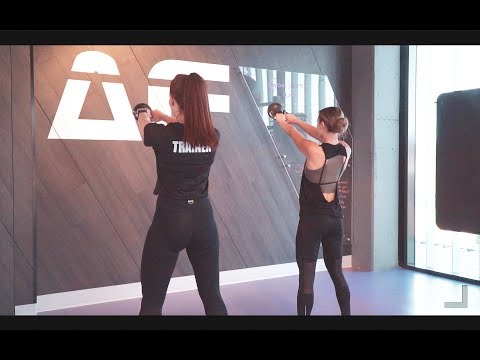 Experience the energy and community at Anytime Fitness.
See our certified trainers in action and get a feel for the energy and community at our gym. Watch now and come experience the difference at Hastings.
Get a feel for the lively and supportive atmosphere that sets Anytime Fitness apart from other gyms in Hastings
See firsthand the dedication and passion of our certified trainers as they guide and inspire members to reach their fitness goals.
Map
Enquire and view gym prices at Anytime Fitness. No obligation to join.
Customer Reviews
Anytime Fitness Hastings is a great gym that offers a wide range of facilities and features to its members. Customers love the cleanliness of the gym, the friendly staff, and the great range of equipment. The gym has recently undergone a renovation, which has improved the look, feel, and energy of the club. Customers also appreciate the 24/7 opening times, the value for money, and the personal training options available. nnThe staff at Anytime Fitness Hastings are friendly and always up for a chat. They provide deodorant and hair ties, and ensure that the gym is always well maintained with wipes and hand sanitizer. Customers also appreciate the security of the gym, as well as the parking options available. nnCustomers also love the types of classes and exercise protocols available at Anytime Fitness Hastings. They have praised the gym for its great floor space and layout, as well as the fact that it is not overcrowded. Customers also appreciate the 1am to 5am opening times, which allows them to work out at any time of the day or night. All in all, customers are extremely satisfied with the services and facilities offered by Anytime Fitness Hastings.
I have been to numerous anytime gyms and this is one of my faviurites. Simply Excellent with the facilities and floor space cleanliness, great range of equipment , always maintained with wipes/hand sanitizer, and real toilet paper ! They even provide deodorant and hair ties. Great work from staff who are friendly and up for a chat. Keep up the good work and well done
Yasar Er
Love anytime fitness, just not this one. No room, poor cleanliness, lack of equipment. Hardly any members bring towels and don't wipe down equipment, staff don't enforce this. I definitely wouldn't want to be a member if this was my local. Luckily Mornington Anytime isn't to far away.
Daniel McNiven