https://gymnearme.net.au/backend/profiles/get_profiles?gym_id=3186&include_types=1&include_classes=1&include_features=1&include_social=1&include_memberships=1&include_offers=1&include_hours=1&include_reviews=1&include_google_place=1&include_average_review=1&return_url=1
Category
Gym

Fitness Center

Health Centre
Classes
Spin

Boxing

Group Classes

Functional Studio

Personal Trainers
Opening Hours
Mon: 11:00 - 19:00
Tue: 11:00 - 19:00
Wed: 11:00 - 19:00
Thu: 11:00 - 18:00
Fri: 08:00 - 15:00
Sat: Closed
Sun: Closed
Membership Plans Available at Anytime Fitness
At Anytime Fitness Highton, you can join for a monthly fee of $19.95 and get access to the gym 24/7, plus access to group classes and personal training sessions.
About Anytime Fitness
Whether you're at home or in club, start your health and fitness journey with Anytime Fitness today. Join the biggest fitness community in Australia.
See what makes Anytime Fitness the Best Gym in Town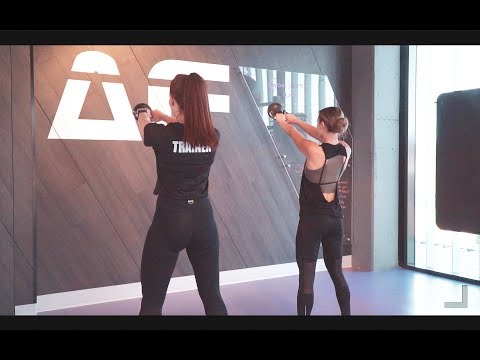 Experience the energy and community at Anytime Fitness.
See our certified trainers in action and get a feel for the energy and community at our gym. Watch now and come experience the difference at Highton.
Get a feel for the lively and supportive atmosphere that sets Anytime Fitness apart from other gyms in Highton
See firsthand the dedication and passion of our certified trainers as they guide and inspire members to reach their fitness goals.
Map
Enquire and view gym prices at Anytime Fitness. No obligation to join.
Customer Reviews
Anytime Fitness Highton is a great gym for those looking for a budget-friendly option. Customers appreciate the clean and new equipment, as well as the variety of free weights and cable machines. The gym is also small and quiet, making it a great place to get a good workout without the hustle and bustle of a larger gym. The members are also friendly and welcoming, creating a great atmosphere.
The staff at Anytime Fitness Highton are also praised for their helpfulness and professionalism. They are attentive and make sure that members are following gym etiquette and safety protocols. They also make sure that members are aware of any promotions or discounts that are available.
Finally, customers appreciate the fact that Anytime Fitness Highton is open 24/7, allowing them to work out at any time of the day or night. They also appreciate the fact that the gym is secure and has ample parking. Customers also enjoy the variety of classes and personal training options available. All in all, Anytime Fitness Highton is a great gym for those looking for a budget-friendly option with plenty of features and amenities.
Little focus on supervising and coaching members. When the place is staffed they tend to just walk around picking up weights and blu tacking annoying promos all over the gym. In the meantime membership base made up of 90% amateurs are doing the most cringeworthy movements and getting in everyone's way as they also have no understanding of gym etiquette. Good gym if you want to bring the missus along to show her how many plates you can bench press in the squat rack on a Sunday morning
matt s
Had to pay an exorbitant fee to get out of my gym contract despite the gym being closed during Covid. Management and staff are not helpful and make you jump through excessive hoops when you want to cancel. Not impressed with their lack of professionalism. Would not recommend !!! Derrimut 24:7 is a much better option as they have a huge variety of classes and are staffed 24 hours.
Sean Kearney
Before lockdown I was fully paided up with my membership fees but was sent to a debt collector to pay outstanding fees. Once I contacted the maganger at Highton (Gabby) I was told I need to fix the situation and Anytime fitness couldn't help. I was on my own They can send you to a debt collector, admit they made a mistake but unable to make contact with the debt collector to cancel the harassment. Truly a horrible experience. Stay away if you ever want some kind of humanity as a response from potential issues.
Chris Scott