https://gymnearme.net.au/backend/profiles/get_profiles?gym_id=3223&include_types=1&include_classes=1&include_features=1&include_social=1&include_memberships=1&include_offers=1&include_hours=1&include_reviews=1&include_google_place=1&include_average_review=1&return_url=1
Category
Gym

Fitness Center

Health Centre
Classes
Boxing

Personal Trainers

Group Classes
Opening Hours
Mon: Open 24 Hours
Tue: Open 24 Hours
Wed: Open 24 Hours
Thu: Open 24 Hours
Fri: Open 24 Hours
Sat: Open 24 Hours
Sun: Open 24 Hours
Membership Plans Available at Anytime Fitness
At Anytime Fitness Langwarrin, you can join for a monthly fee of $19.99 and get access to the gym 24/7, plus access to group classes and personal training sessions.
About Anytime Fitness
Whether you're at home or in club, start your health and fitness journey with Anytime Fitness today. Join the biggest fitness community in Australia.
Welcome to Australia's largest fitness community. We help half a million people change their lives every day.
Your membership gives you access to our clubs all over the world so you get your fitness fix 24 hours a day, 7 days a week. Whatever your goal, you can achieve it with Anytime Fitness.
See what makes Anytime Fitness the Best Gym in Town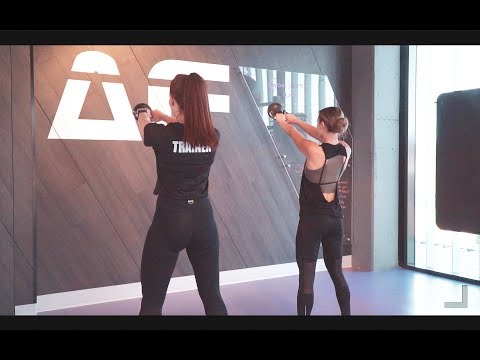 Experience the energy and community at Anytime Fitness.
See our certified trainers in action and get a feel for the energy and community at our gym. Watch now and come experience the difference at Langwarrin.
Get a feel for the lively and supportive atmosphere that sets Anytime Fitness apart from other gyms in Langwarrin
See firsthand the dedication and passion of our certified trainers as they guide and inspire members to reach their fitness goals.
Map
Enquire and view gym prices at Anytime Fitness. No obligation to join.
Customer Reviews
Anytime Fitness Langwarrin is a fantastic gym that offers a great range of facilities and features. Customers love the friendly and welcoming atmosphere, the cleanliness of the gym, and the helpful and approachable staff. The gym is open 24/7 and has plenty of free parking, making it easily accessible. The equipment is top of the range and always well maintained, and the gym has recently been renovated to include new equipment and a yoga area. Customers also appreciate the Hammer Strength machines, the ability to sync their Apple watch to the cardio equipment, and the ability to watch YouTube and Netflix on the displays.
The staff at Anytime Fitness Langwarrin are highly praised by customers for their friendliness and helpfulness. The manager, Ami, is especially commended for her friendly and approachable nature, and for helping customers to reach their goals. Customers also love the atmosphere of the gym, which is inviting and inspiring, and the fact that it is always clean and tidy.
Overall, Anytime Fitness Langwarrin is a great gym that offers a wide range of facilities and features, and is well-maintained and clean. Customers love the friendly and helpful staff, the modern equipment, and the inspiring atmosphere. It is the perfect place to get fit and reach your goals.
I use Anytime Fitness Gyms across the country as I travel for work, Anytime Fitness Langwarrin is my gym of choice. The staff are very friendly, are always actively putting weights away in the right order and constantly maintaining machines (ideal for my OCD's!). Members generally have great gym etiquette - always wiping down equipment with wipes, using towels etc. AF Langwarrin have lots of different equipment and multiples of the most commonly used equipment like lat pull down and low row. There is another Anytime Fitness closer to my house but I don't mind travelling an extra 10 minutes to train here. Highly recommend, shout out to Harry!
Patrick John
I moved to Mordialloc but still drive to langwarrin to go to the gym because of the comfortable, welcoming environment and great staff here. Since the new management took over it's been great and they brought in lots of new equipment and refurbished the gym. Cass is also a great PT and is always keeping the gym clean and helping people even outside of staffed hours. Always greater with a smile when entering which I have never found at any other gyms I've been too.
Lauren Pay