https://gymnearme.net.au/backend/profiles/get_profiles?gym_id=3250&include_types=1&include_classes=1&include_features=1&include_social=1&include_memberships=1&include_offers=1&include_hours=1&include_reviews=1&include_google_place=1&include_average_review=1&return_url=1
Category
Gym

Fitness Center

Health Centre
Classes
Spin

Group Classes

Personal Trainers
Opening Hours
Mon: 09:00 - 19:00
Tue: 09:00 - 19:00
Wed: 09:00 - 18:00
Thu: 09:00 - 18:00
Fri: 09:00 - 16:00
Sat: Closed
Sun: Closed
Membership Plans Available at Anytime Fitness
At Anytime Fitness Mayfield, you can join for a monthly fee of $19.99 and get access to the gym 24/7, plus access to group classes and personal training sessions.
About Anytime Fitness
Whether you're at home or in club, start your health and fitness journey with Anytime Fitness today. Join the biggest fitness community in Australia.
Welcome to Anytime Fitness Mayfield. Be part of more than just a gym. Our members belong to a community, where they can better their health, meet friends and feel welcome. Our supportive and friendly team will help you achieve your goals and become the healthiest version of you. From weight training, cardio and functional training, we have something to suit everyone. Whether you're just starting out, or a seasoned professional, we are the gym for you. Equipped with only the best Hammer Strength and Life Fitness equipment. Enjoy the convenience of 24/7 access, as well as 550 clubs nationally, and over 4000 globally, all part of your Anytime Fitness membership.
See what makes Anytime Fitness the Best Gym in Town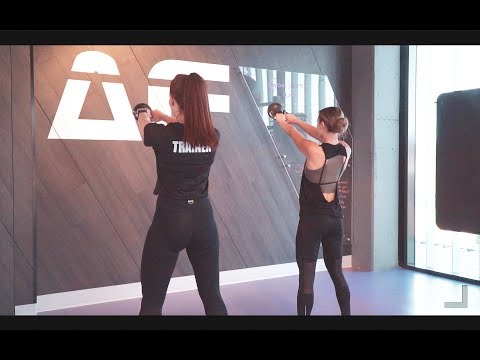 Experience the energy and community at Anytime Fitness.
See our certified trainers in action and get a feel for the energy and community at our gym. Watch now and come experience the difference at Mayfield.
Get a feel for the lively and supportive atmosphere that sets Anytime Fitness apart from other gyms in Mayfield
See firsthand the dedication and passion of our certified trainers as they guide and inspire members to reach their fitness goals.
Map
Enquire and view gym prices at Anytime Fitness. No obligation to join.
Customer Reviews
Anytime Fitness Mayfield is a fantastic gym that offers a wide range of features and amenities to its members. The facility is spacious, clean, and well-equipped with a variety of machines and free weights. The staff are friendly and welcoming, and the atmosphere is positive and inviting. Customers have praised the gym for its great community, excellent customer service, and cleanliness. The gym is open 24/7, making it ideal for those with busy schedules or who work shift work. Additionally, the gym offers personal training options and a variety of classes.
The gym also takes sanitation seriously, and customers have commented on the fresh smell of the facility. Furthermore, customers have praised the aesthetics of the gym, noting that it is the best-looking gym in the area. The staff are also highly praised for their helpfulness and approachability.
Overall, Anytime Fitness Mayfield is an excellent gym that offers a great range of features and amenities. Customers have praised the gym for its cleanliness, friendly staff, and great atmosphere. With its 24/7 opening times, personal training options, and variety of classes, it is the perfect place to get fit and stay healthy.
I was in the area for work and in between jobs visited the gym. I found a gem. Staff very friendly and helpfull. Facilities are great. Gym has 6+ power racks / platforms. Good quality barbells and plates, plenty mobility gear. Also a heavy bag. If I lived in the area- more likely would join this gym. Gym experience made my day more pleasant.
Sandis Birins
This morning I experienced my first time being discriminated at this gym. My Asian friend and I ( who is Aboriginal) walked into the gym and straight away was approach by a male trainer, he was rude and told us we has to leave without giving us a valid reason. I would just like to raise awareness of his poor work performance as well he had his phone in his hand and was looking at it as we left. I usually love this gym but this staff member clearly hasn't been trained to be professional and know how to work every aspect of anytime fitness system.
India Delamere