https://gymnearme.net.au/backend/profiles/get_profiles?gym_id=3333&include_types=1&include_classes=1&include_features=1&include_social=1&include_memberships=1&include_offers=1&include_hours=1&include_reviews=1&include_google_place=1&include_average_review=1&return_url=1
Category
Gym

Fitness Center

Health Centre
Classes
Spin

Boxing

Group Classes
Opening Hours
Mon: 07:00 - 15:00
Tue: 00:00 - 11:00
Wed: 07:00 - 15:00
Thu: 07:00 - 15:00
Fri: 07:00 - 12:00
Sat: Closed
Sun: Closed
Membership Plans Available at Anytime Fitness
Anytime Fitness Phillip offers a variety of membership options, ranging from $19.99 to $49.99 per month, with access to a wide range of fitness equipment and classes.
About Anytime Fitness
Whether you're at home or in club, start your health and fitness journey with Anytime Fitness today. Join the biggest fitness community in Australia.
Welcome to Australia's largest fitness community. We help half a million people change their lives every day.
Your membership gives you access to our clubs all over the world so you get your fitness fix 24 hours a day, 7 days a week. Whatever your goal, you can achieve it with Anytime Fitness.
See what makes Anytime Fitness the Best Gym in Town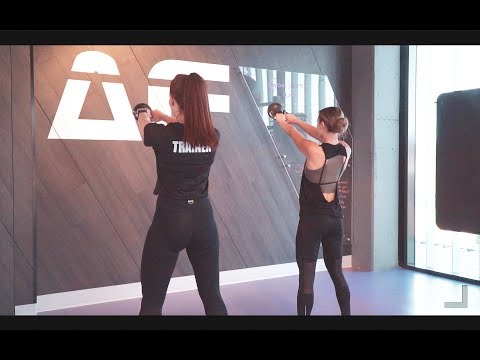 Experience the energy and community at Anytime Fitness.
See our certified trainers in action and get a feel for the energy and community at our gym. Watch now and come experience the difference at Phillip.
Get a feel for the lively and supportive atmosphere that sets Anytime Fitness apart from other gyms in Phillip
See firsthand the dedication and passion of our certified trainers as they guide and inspire members to reach their fitness goals.
Map
Enquire and view gym prices at Anytime Fitness. No obligation to join.
Customer Reviews
Anytime Fitness Phillip is a great gym that ticks all the boxes for a modern fitness facility. Customers appreciate the clean and neatly laid out space, with toilets and showers, as well as change rooms. The equipment is up-to-date and well maintained, and the gym is never too busy, even in the mornings. The staff are friendly and knowledgeable, and the gym manager is highly praised for their expertise. The gym also offers a variety of classes, personal training options, and exercise and training protocols.
Customers also appreciate the cleanliness of the gym, with the exercise area being immaculate. There is plenty of parking available, and the gym is conveniently located. The selection of leg and glute machines is limited, but the gym has all the basics you need for a workout.
Overall, customers are very satisfied with Anytime Fitness Phillip. They appreciate the clean and modern facilities, the knowledgeable staff, and the variety of classes and personal training options. The gym is well maintained and never too busy, making it a great place to work out.
It's a great clean gym with all the basics you need for a workout. Finding the entry was a but of an issue as it's inside the club so you have to make your way to the rooftop to enter, and there is a map out the front to show you this. Overall an ok gym but not the biggest space in the area.
Saif Al-Momani
Great Gym. Good size and availability of equipment. Always clean, and equipment repaired or updated as required. Not as shiny and glitzy as some other newer gyms... (but perhaps that's why i like it) I tend not to go during peak times, so generally don't have to wait for equipment to become available. Staff are always Friendly and approachable and knowledgeable in their field.
Alex Warburton
Great gym, friendly and helpful staff and excellent super knowledgeable gym manager. They gym has always been clean and very well maintained when I visit. Has good variety, free weights, cables, pin loaded, weight loaded, cardio area and various cardio machines. Never seems to be super busy - so easy to use the equipment you want when you want. Will be going on regular basis from now on.
Suzie C