https://gymnearme.net.au/backend/profiles/get_profiles?gym_id=3353&include_types=1&include_classes=1&include_features=1&include_social=1&include_memberships=1&include_offers=1&include_hours=1&include_reviews=1&include_google_place=1&include_average_review=1&return_url=1
Category
Gym

Fitness Center

Health Centre
Opening Hours
Mon: 10:30 - 19:00
Tue: 10:30 - 19:00
Wed: 10:30 - 19:00
Thu: 10:30 - 19:00
Fri: 08:00 - 14:00
Sat: 09:00 - 14:00
Sun: Closed
Membership Plans Available at Anytime Fitness
At Anytime Fitness Reservoir, you can join for $19.99 per month and get access to the gym 24/7, plus use of all the equipment and classes.
About Anytime Fitness
Whether you're at home or in club, start your health and fitness journey with Anytime Fitness today. Join the biggest fitness community in Australia.
Welcome to Australia's largest fitness community. We help half a million people change their lives every day.
Your membership gives you access to our clubs all over the world so you get your fitness fix 24 hours a day, 7 days a week. Whatever your goal, you can achieve it with Anytime Fitness.
See what makes Anytime Fitness the Best Gym in Town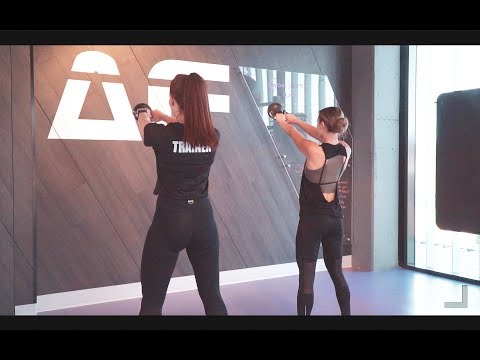 Experience the energy and community at Anytime Fitness.
See our certified trainers in action and get a feel for the energy and community at our gym. Watch now and come experience the difference at Reservoir.
Get a feel for the lively and supportive atmosphere that sets Anytime Fitness apart from other gyms in Reservoir
See firsthand the dedication and passion of our certified trainers as they guide and inspire members to reach their fitness goals.
Map
Enquire and view gym prices at Anytime Fitness. No obligation to join.
Customer Reviews
Anytime Fitness Reservoir is a top-notch gym that offers a great range of facilities and features. Customers love the welcoming and friendly staff, who are always positive, helpful and motivating. The gym is always kept in top condition, with clean and tidy conditions at all times. Customers also appreciate the well-maintained equipment, the spacious layout, and the convenient location.
The gym offers a variety of classes, personal training options, and exercise and training protocols. Customers also enjoy the 24/7 access, the pre and post-workout snacks and shakes in the vending machine, and the great value for money.
Overall, customers are extremely satisfied with the services and facilities offered by Anytime Fitness Reservoir. They appreciate the friendly and helpful staff, the clean and well-maintained equipment, and the convenient location. Customers also love the variety of classes, personal training options, and exercise and training protocols.
I couldn't be happier with the staff at anytime fitness Reservoir. They are honestly amazing there. They're so welcoming, positive, friendly, helpful, motivating and supportive all the time. The gym is also always in top notch conditions, so clean and tidy at all times. I'm always so exited to get into the gym not just to smash out my works out but to see the staff too!
Nathan Agius