https://gymnearme.net.au/backend/profiles/get_profiles?gym_id=3370&include_types=1&include_classes=1&include_features=1&include_social=1&include_memberships=1&include_offers=1&include_hours=1&include_reviews=1&include_google_place=1&include_average_review=1&return_url=1
Category
Gym

Fitness Center

Health Centre
Classes
Personal Trainers

Group Classes
Opening Hours
Mon: Open 24 Hours
Tue: Open 24 Hours
Wed: Open 24 Hours
Thu: Open 24 Hours
Fri: Open 24 Hours
Sat: Open 24 Hours
Sun: Open 24 Hours
Membership Plans Available at Anytime Fitness
At Anytime Fitness Rosebud, you can join for $19.99 per month and get access to the gym 24/7, plus use of all the equipment and classes.
About Anytime Fitness
Whether you're at home or in club, start your health and fitness journey with Anytime Fitness today. Join the biggest fitness community in Australia.
Rosebud's most welcoming and friendly gym / health club.
See what makes Anytime Fitness the Best Gym in Town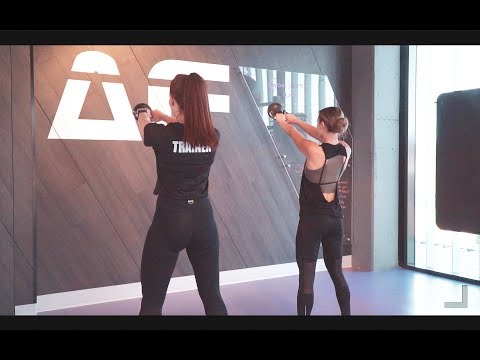 Experience the energy and community at Anytime Fitness.
See our certified trainers in action and get a feel for the energy and community at our gym. Watch now and come experience the difference at Rosebud.
Get a feel for the lively and supportive atmosphere that sets Anytime Fitness apart from other gyms in Rosebud
See firsthand the dedication and passion of our certified trainers as they guide and inspire members to reach their fitness goals.
Map
Enquire and view gym prices at Anytime Fitness. No obligation to join.
Customer Reviews
Anytime Fitness Rosebud is a great gym that is well-loved by its members. It is well laid out, clean, and has all the equipment needed for a great workout. The staff are friendly and welcoming, and the atmosphere is very inviting. The gym is kept to a very high standard of cleanliness and the facilities are well maintained. Members appreciate the wide range of equipment available, including Hammer Strength machines, step machines, and more. The music is loud enough to get you motivated, but not too loud to be intrusive.
The staff are highly praised for their professionalism and helpfulness. They are always willing to chat and answer any questions. The managers are friendly and attentive, and the trainers are respectful and fun. The staff make sure that everyone feels welcome and included.
The gym is also affordable and offers personal training options. It is open at convenient times and has great security. Parking is also available. Customers have praised the gym for its cleanliness, atmosphere, and staff, and have said that it is the best Anytime Fitness gym they have visited.
Such a great gym! Anytime Fitness Rosebud is really well laid out, has a very friendly vibe, and Josh & Marlee are super welcoming :) They have all the equipment I was looking for, it's very clean and I just felt right at home. I will definitely keep working out here whenever I am on the Mornington Peninsula. Thank you for the great experience!
Jackie Whyte