https://gymnearme.net.au/backend/profiles/get_profiles?gym_id=3410&include_types=1&include_classes=1&include_features=1&include_social=1&include_memberships=1&include_offers=1&include_hours=1&include_reviews=1&include_google_place=1&include_average_review=1&return_url=1
Category
Gym

Fitness Center

Health Centre
Classes
Spin

Boxing

Yoga

Pilates

Dance

Martial Arts

Crossfit

Group Classes
Opening Hours
Mon: 08:00 - 17:00
Tue: 09:00 - 17:00
Wed: 09:00 - 18:00
Thu: 09:00 - 17:00
Fri: 09:00 - 13:00
Sat: Closed
Sun: Closed
Membership Plans Available at Anytime Fitness
Anytime Fitness Success offers a range of membership options, starting at $19.99 per month, that give you access to all of their gyms and fitness classes.
About Anytime Fitness
Whether you're at home or in club, start your health and fitness journey with Anytime Fitness today. Join the biggest fitness community in Australia.
Get to a healthier place at Anytime Fitness! Our friendly, professional staff is trained to help you along your fitness journey, no matter how much support you need. Membership includes a free, no-pressure fitness consultation, global access to more than 3,500 gyms, and always open 24/7 convenience. All in a welcoming club and supportive member community. Let's get started! Visit during staffed hours or call for an appointment today!
See what makes Anytime Fitness the Best Gym in Town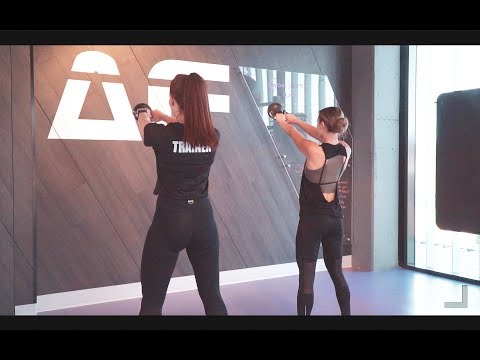 Experience the energy and community at Anytime Fitness.
See our certified trainers in action and get a feel for the energy and community at our gym. Watch now and come experience the difference at Success.
Get a feel for the lively and supportive atmosphere that sets Anytime Fitness apart from other gyms in Success
See firsthand the dedication and passion of our certified trainers as they guide and inspire members to reach their fitness goals.
Map
Enquire and view gym prices at Anytime Fitness. No obligation to join.
Customer Reviews
Anytime Fitness Success is a great gym that offers a wide range of facilities and features to its members. Customers love the spacious and convenient location, as well as the up-to-date equipment and cleanliness of the gym. The staff are friendly and professional, and they are always willing to help out with any questions or concerns. Customers also appreciate the international access that comes with being a member, as well as the personal training options and exercise protocols. The gym also has great security and parking, and the opening times are convenient. Customers also enjoy the variety of classes and the motivating music that is played in the gym. Finally, customers appreciate the customer service, even though there have been some issues in the past. All in all, Anytime Fitness Success is a great gym that offers a wide range of features and facilities to its members.
My best gym ever. Once you're a member, you have more options to visit other stores. It's the only gym with so many store and nearly two or more in each suburbs. It has stores internationally as well. Plenty of room and equipment. Very professional training personnel. You better enrol now and enjoy the benefits
Josephat Bartonjo
Horrible customer service. Gym is rarely staffed and overpriced. Transferring gyms was a nightmare. Them accepting my COVID certificate was a nightmare. 30 day cooling off period after membership ends means you still get direct debited after your done with the gym and this was explained awfully.
Matt Unkovich
I signed up to this location with the intention of transferring from another location. Instead they signed me up for a 2nd membership so I was getting directed debited twice. 2 months in my fob stopped allowing me after hours access. I reported the issue and no action was taken. The gym is rarely staffed during posted staff hours, phonecalls never answered and emails rarely responded to.
Chas Brown
The staff here are gorgeous and welcoming, Emily and Cyndi are absolute gem's. The club has such a positive and up-beat atmosphere that makes training so much easier. The gym has a wide range of equipment and the staff are great at keeping the place clean consistently. Would highly recommended to anyone.
Ashleigh Power
I've been attending anytime fitness success for 13 months now and at first i was very anxious and scared about thinking of gyming but now i have literally been everyday since June 28th 2019. Equipment supplied is brilliant especially the lifting pad, the atmosphere within the gym is supportive which is realistically created by its manager Emily. Emily is one of my biggest supporters, allowing me to destroy her gym and then complain about not being the most active member. In the long wrong if your looking for a great gym this is the one, keep up the great work Em...
Robert Bell