https://gymnearme.net.au/backend/profiles/get_profiles?gym_id=4533&include_types=1&include_classes=1&include_features=1&include_social=1&include_memberships=1&include_offers=1&include_hours=1&include_reviews=1&include_google_place=1&include_average_review=1&return_url=1
Opening Hours
Mon: 00:00 - 00:00
Tue: 00:00 - 00:00
Wed: 00:00 - 00:00
Thu: 00:00 - 00:00
Fri: 00:00 - 00:00
Sat: 05:30 - 10:30
Sun: Closed
Membership Plans Available at BFT Aspley
No Limits (1): Pay $54 per week with no contract and no limits on classes.
No Limits (2): Pay $108 per week for a 10 class pass with no contract and no limits on classes.
| Plan | Description | Price |
| --- | --- | --- |
| No Limits (1) | | $54 - weekly |
| No Limits (2) | | $108 - weekly |
About BFT Aspley
At BFT Aspley, we use science and technology to drive positive outcomes – at all fitness levels. We've incorporated scientifically proven training techniques aimed at reducing fat and creating lean muscle into a variety of 50 minute training sessions that are overseen by highly accredited coaches in a dynamic group environment.
High levels of visual content showcasing our programs are shown on multiple digital displays throughout the studio and allow our coaches to spend more time concentrating on our members!
Expect to…
BE CHALLENGED
Expect to…
REDUCE FAT AND GROW LEAN MUSCLE
Expect to…
GET MORE VARIETY THAN YOU EVER HAVE BEFORE!
And most importantly expect to…HAVE FUN !!!
See what makes BFT Aspley the Best Gym in Town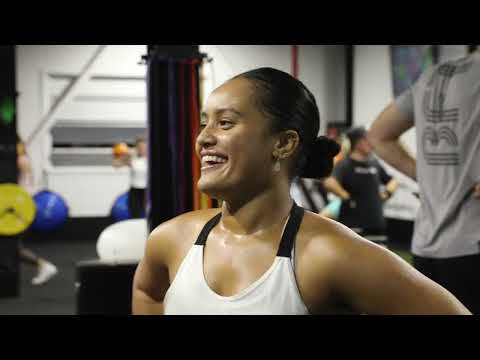 Experience the energy and community at BFT Aspley.
See our certified trainers in action and get a feel for the energy and community at our gym. Watch now and come experience the difference at Aspley.
Get a feel for the lively and supportive atmosphere that sets BFT Aspley apart from other gyms in Aspley
See firsthand the dedication and passion of our certified trainers as they guide and inspire members to reach their fitness goals.
Map
Enquire and view gym prices at BFT Aspley. No obligation to join.
Customer Reviews
BFT Aspley is a fantastic gym that has been voted one of the top 10 gyms in Brisbane by Courier Mail poll. Customers love the welcoming and supportive atmosphere that the owner, Sonja, has created. She is always friendly and accommodating, and goes out of her way to make sure everyone feels welcome and part of the community. The trainers are professional and experienced, and they are always encouraging and supportive. They help to improve form and technique, and they are great at adapting any movements if needed. The classes are varied and engaging, and the members are always friendly and encouraging. The gym is also clean and well-equipped, and the Myzone stuff helps to keep members accountable. Customers have also mentioned that the gym is a great place to make friends and have fun while getting fit. Overall, BFT Aspley is an amazing gym that is highly recommended by its members.
I started going to BFT Aspley in August 2021 and I have had nothing but positive experiences. The trainers are great and the owner has always been so supportive of what is best for her clients. The classes are varied and I have made fantastic progress in my fitness. It's like a little community that is so supportive of one another, a true testament to the positive vibe created by the owner. Cannot recommend BFT Aspley highly enough!
Melissq Riordan
If you're looking for a friendly gym with an awesome vibe! This is the place for you. Great supportive trainers, Sonny (owner) is absolutely amazing and extremely welcoming. Members are fun, friendly and encouraging. It's really a great place to start or finish or your day! Love this place ❤️
Linh Dang
THE BEST GYM! Sonja was so welcoming and friendly since our first interaction over 12 months ago. She goes out of her way to ensure each and every one of her members are moving towards their goals. She leads a team of amazing trainers in a first class facility. Cannot recommend BFT Aspley highly enough if you are looking for a place that is more than just a gym but also a place to meet some amazing people and make some truly lasting friendships.
Maddie Bartholomew