https://gymnearme.net.au/backend/profiles/get_profiles?gym_id=4542&include_types=1&include_classes=1&include_features=1&include_social=1&include_memberships=1&include_offers=1&include_hours=1&include_reviews=1&include_google_place=1&include_average_review=1&return_url=1
Classes
Circuit

Yoga

Pilates

Zumba

Spin

Boxing

Crossfit

Group Classes
Membership Plans Available at Body Fit Training Berwick
For $130 per fortnight, you can get a 10 Visit Pass which gives you access to 10 classes at BFT Berwick with no limits and no contract.
| Plan | Description | Price |
| --- | --- | --- |
| No Limits (2) | | $130 - fortnightly |
| 10 VISIT PASS | | $250 - fortnightly |
About Body Fit Training Berwick
See what makes Body Fit Training Berwick the Best Gym in Town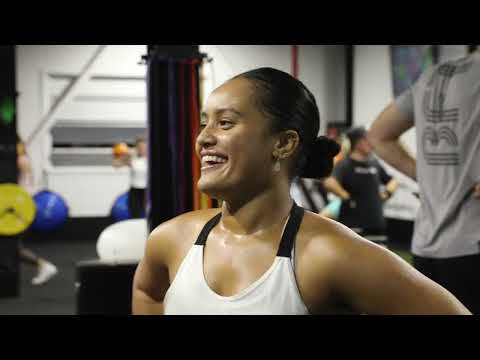 Experience the energy and community at Body Fit Training Berwick.
See our certified trainers in action and get a feel for the energy and community at our gym. Watch now and come experience the difference at Berwick.
Get a feel for the lively and supportive atmosphere that sets Body Fit Training Berwick apart from other gyms in Berwick
See firsthand the dedication and passion of our certified trainers as they guide and inspire members to reach their fitness goals.
Map
Enquire and view gym prices at Body Fit Training Berwick. No obligation to join.
Customer Reviews
BFT Berwick is an exceptional functional training studio that has been highly praised by its customers. The facility is spacious, clean, and equipped with top-of-the-line equipment. The trainers are knowledgeable and focus on getting the best out of each individual's training. They are friendly, passionate, and make time for each and every member. The atmosphere is welcoming and inclusive, and customers have made friends while training here. The studio also offers a sauna for post-workout recovery.
The coaches are highly experienced and knowledgeable, and they focus on correct technique and form. They also provide personalised training plans and push members to reach their goals. The studio has a great sense of community and everyone is very supportive and motivating. Customers have said that the studio is like a family and that they look forward to their sessions each day.
Overall, customers have praised BFT Berwick for its excellent facilities, knowledgeable trainers, and supportive community. They have said that it is the best gym they have ever been to and that it has changed their lives. Customers have also said that it is the best investment they have made for their fitness and that they would highly recommend it to anyone.
Cannot recommend Baelee and her team enough! I started off at another bft and coming across was a little nerve wracking but everyone at bft made the transition so easy. The other clients support and motivate each other and the trainers push you past your limits. It is all round an incredible environment to reach your goals.
Jessica Stepankovski
Hands down the best functional training studio I've never been to. The coaches are knowledgeable and focus on getting the best out of your training. The studio is spacious, clean and the equipment is second to none. But the best thing about this studio is the sense of community and plenty of welcoming smiley faces. A session at BFT will never be a wasted one.
Sim Ros
Hands down my favourite BFT! I've visited a few Body Fits and was even a member at a different location initially, but very grateful to call Berwick my home studio now. All the staff - even the owners, are super lovely, welcoming and friendly from day 1. They care about you and your goals and do everything they can to support you along the way. The vibe and atmosphere is unmatched and I've made some awesome friends here too thanks to the awesome community they have built. Thanks team for welcoming me in!
Aprielle Diamante-Ross
I have been a member of BFT Berwick since they opened and couldn't recommend the gym higher. The facilities are second to none and the coaches are extremely knowledgeable and friendly. After 12 months I still feel motivated to go everyday and have seen amazing results. If you are looking for a good gym look no further :)
jessica sullivan