https://gymnearme.net.au/backend/profiles/get_profiles?gym_id=4546&include_types=1&include_classes=1&include_features=1&include_social=1&include_memberships=1&include_offers=1&include_hours=1&include_reviews=1&include_google_place=1&include_average_review=1&return_url=1
Classes
Circuit

HIIT

Yoga

Pilates

Zumba

Dance

Spin

Boxing
Opening Hours
Mon: 05:00 - 19:30
Tue: 05:00 - 19:30
Wed: 05:00 - 19:30
Thu: 05:00 - 19:30
Fri: 05:00 - 19:30
Sat: 07:00 - 12:00
Sun: Closed
Membership Plans Available at BFT Braybrook
The BFT Braybrook No Limits (2) plan is a no-contract plan that costs $118 per fortnight and gives you access to unlimited fitness classes.
| Plan | Description | Price |
| --- | --- | --- |
| No Limits (2) | | $118 - fortnightly |
About BFT Braybrook
Body Fit Training is a scientific high intensity group strength and conditioning studio. In short, our programs are designed to be progressive, innovative, and transformative.
See what makes BFT Braybrook the Best Gym in Town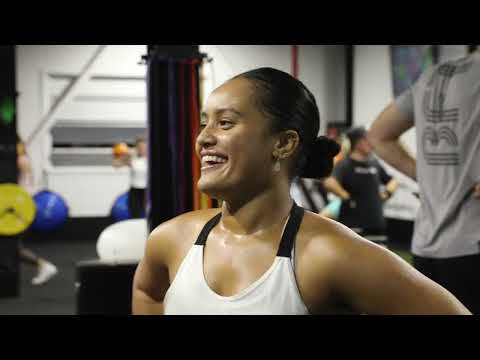 Experience the energy and community at BFT Braybrook.
See our certified trainers in action and get a feel for the energy and community at our gym. Watch now and come experience the difference at Braybrook.
Get a feel for the lively and supportive atmosphere that sets BFT Braybrook apart from other gyms in Braybrook
See firsthand the dedication and passion of our certified trainers as they guide and inspire members to reach their fitness goals.
Map
Enquire and view gym prices at BFT Braybrook. No obligation to join.
Customer Reviews
BFT Braybrook is an amazing gym that provides an unparalleled training experience. Customers love the friendly and knowledgeable trainers, the progressive and varied training programs, and the advanced BFT3 heart rate technology. The gym is spacious, clean, and well-equipped, and the owners and trainers have created an environment that promotes growth from a social and physical ability aspect. Everyone is friendly, supportive, and encouraging, and the atmosphere is always upbeat and motivating. The trainers are passionate, dedicated, and driven to provide the best coaching and development experience for their members, and they make sure that each individual has a personalised experience that pushes them to the next level. The Myzone belts are a fun addition, and the points are good if you are competitive, but you can also track your effort levels. The owners and trainers also organise social outings like nature hikes and team sports, as well as epic parties. All in all, BFT Braybrook is a great place to train, get fit, and keep motivated, and customers highly recommend it.
I love being apart of this community!! All the trainers/coaches are so friendly and knowledgeable. They help you with adjusting your form to ensure you're activating the right muscles, give you tips and advice to sustainably modify your diet, and they cheer you on to push past your perceived limits. A special shout out to Amy and Jakey who have trained me every day I've been there since Feb 22! The other members are so friendly too! It's so great to go to classes and feel so welcomed, BFT Braybrook do an amazing job at building a sense of community. I usually go to the 9:15am class and it's so inspiring to see parents bring in their little bubs so they can look after themselves
Linda Nguyen
I've been a member of BFT Braybrook for 1.5 years. This place is not just a gym, it's so much more than. It's been a place where community is the cornerstone of what makes this place an awesome studio to train and create lasting friendships. The structured and progression based training program which changes periodically, along with its advanced BFT3 heart rate technology really sets itself apart not just from its competitors, but what the fitness industry standards are! It really is the point of difference that makes the classes enjoyable. My wife and I have so much fun training here and the atmosphere is so friendly we bring our kids when one of us is training. The owners and trainers have done a fantastic job creating an environment that promotes growth from a social and physical ability aspect, and it really shows when you get to know the other members at the studio! I really can't thank them enough and I feel blessed to be part of such an amazing place I call my second home!
Kevin Ramos
Moved to the area in December 2020 and been a member since, even through the lockdowns the team organised outdoor distance sessions and their enthusiasm and knowledge is great. Still learning and getting tips on technique, there is always something fresh during the sessions. There is a good mix of cardio and weights sessions, the "Beast " sessions which incorporate boxing are great fun. The gym is clean, spacious, plenty of parking and the tunes are on point to get you pumping. You might spot the odd dog too. It's been a great community to make friends locally especially the social sports and walks. I've been to other branches of BFT but Braybrook is the best - awesome trainers, awesome vibe! Big shout out to Anthony and Vic the owners, it's been great to see them grow, adapt and establish BFT Braybrook for what it is today. This is not your regular group training session gym - come try it out on the open days and get a taste for it!
Sinjun de Aguiar
I've never honestly enjoyed training but BFT Braybrook completely changed my perspective. The trainers, the members and the entire community as a whole, makes you just want to keep coming back for another class. The trainers make a real effort of getting to know you personally and are so passionate at what they do. If you're still unsure - do the trial! You won't be disappointed!!!
K H