https://gymnearme.net.au/backend/profiles/get_profiles?gym_id=4547&include_types=1&include_classes=1&include_features=1&include_social=1&include_memberships=1&include_offers=1&include_hours=1&include_reviews=1&include_google_place=1&include_average_review=1&return_url=1
Classes
Circuit

HIIT

Yoga

Pilates

Dance

Spin

Boxing

Martial Arts
Opening Hours
Mon: 00:00 - 00:00
Tue: 00:00 - 00:00
Wed: 00:00 - 00:00
Thu: 00:00 - 00:00
Fri: 00:00 - 00:00
Sat: 00:00 - 11:00
Sun: Closed
Membership Plans Available at BFT Brighton SA
For $128 per fortnight, BFT Brighton SA's No Limits (2) plan offers unlimited access to their fitness services with no contract required.
| Plan | Description | Price |
| --- | --- | --- |
| No Limits (2) | | $128 - fortnightly |
About BFT Brighton SA
Looking for a Group Fitness Class in Brighton SA? Look no further than Body Fit Training Brighton SA. A Functional group training studio offering a huge variety of 50-min high-performance programs, scientifically proven to give better, consistent, and long-term results. Whether you want to lose fat, gain lean muscle, or increase your strength, our accredited coaches will help you achieve your goal! With digital displays across the studio and state of the art heart rate technology systems, any level of experience is supported. BFT Brighton SA is your go-to gym! Come and experience the difference.
See what makes BFT Brighton SA the Best Gym in Town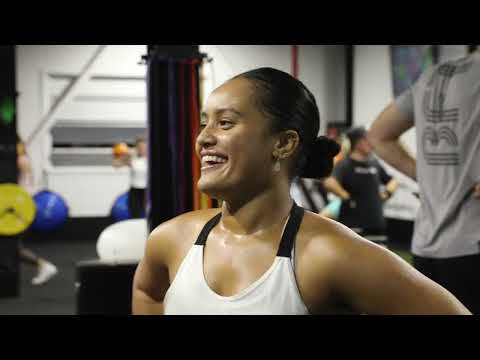 Experience the energy and community at BFT Brighton SA.
See our certified trainers in action and get a feel for the energy and community at our gym. Watch now and come experience the difference at Brighton.
Get a feel for the lively and supportive atmosphere that sets BFT Brighton SA apart from other gyms in Brighton
See firsthand the dedication and passion of our certified trainers as they guide and inspire members to reach their fitness goals.
Map
Enquire and view gym prices at BFT Brighton SA. No obligation to join.
Customer Reviews
BFT Brighton SA is a fantastic gym that offers a wide range of services and features to its members. Customers love the atmosphere of the gym, which is welcoming and encouraging. The trainers are passionate and knowledgeable, and the members are friendly and supportive. The programming is designed to ensure that members are getting fitter while avoiding injury.
The gym also offers a variety of classes and personal training options, as well as exercise and training protocols. Customers have praised the professional staff and the unique concept of the gym, as well as the individualised and challenging workouts. The gym also has a great sense of community, with members feeling like part of a big family.
Overall, customers have praised BFT Brighton SA for its great atmosphere, knowledgeable trainers, friendly members, and unique concept. The gym offers a wide range of services and features, and customers have praised the individualised and challenging workouts, as well as the sense of community.
I couldn't recommend a gym environment, community or program more. The trainers are top of the line in their passion and knowledge, the members are extremely welcoming and the programming is always ensuring that you're getting fitter while keeping injury free. When you find the combination of everything listed above you'd never think of going to another gym!
Micah Muller Coaching
Body Fit Training Brighton is amazing! The workouts are individualised, challenging, and perfect for beginners through to the regular gym-goer. All exercises and classes are thoughtfully planned out, and change every time, pushing you further and creating results. I have done the gym everyday thing and tried F45 - BFT not only has amazing trainers, and a clean and well-structured environment, but feels like family. Cannot recommend highly enough!
Cheryl Williams
Love this gym! Fun, inclusive, and different from any gym I've been to before. The trainers are all extremely knowledgeable and provide individual support in a group setting. Even though they're tough, the classes fly bye quickly because they keep you really engaged, especially as they have all the exercise demos on the screens with set times and rep ranges etc.
Ricki Batten