https://gymnearme.net.au/backend/profiles/get_profiles?gym_id=4551&include_types=1&include_classes=1&include_features=1&include_social=1&include_memberships=1&include_offers=1&include_hours=1&include_reviews=1&include_google_place=1&include_average_review=1&return_url=1
Classes
Circuit

HIIT

Yoga

Pilates

Zumba

Dance

Spin

Boxing

Martial Arts
Opening Hours
Mon: 04:45 - 00:00
Tue: 04:45 - 00:00
Wed: 04:45 - 00:00
Thu: 04:45 - 00:00
Fri: 04:45 - 10:00
Sat: 07:15 - 10:00
Sun: Closed
Membership Plans Available at Body Fit Training Bundoora
At BFT Bundoora, you can pay $64 per week with no contract and no limits, or you can buy a 10 Class Pass for $225.
| Plan | Description | Price |
| --- | --- | --- |
| No Limits (1) | | $64 - weekly |
| 10 VISIT PASS | | $225 - weekly |
About Body Fit Training Bundoora
See what makes Body Fit Training Bundoora the Best Gym in Town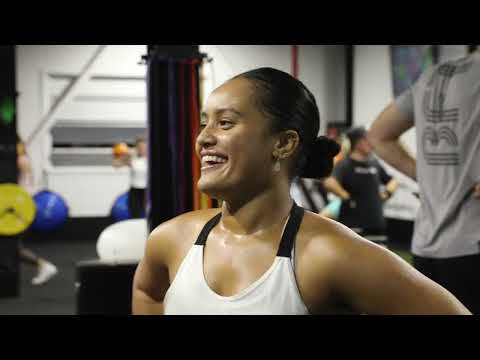 Experience the energy and community at Body Fit Training Bundoora.
See our certified trainers in action and get a feel for the energy and community at our gym. Watch now and come experience the difference at Bundoora.
Get a feel for the lively and supportive atmosphere that sets Body Fit Training Bundoora apart from other gyms in Bundoora
See firsthand the dedication and passion of our certified trainers as they guide and inspire members to reach their fitness goals.
Map
Enquire and view gym prices at Body Fit Training Bundoora. No obligation to join.
Customer Reviews
Body Fit Training Bundoora is a gym that has earned the admiration of its members for its friendly and knowledgeable trainers, its well-maintained facilities, and its variety of classes. Customers have praised the trainers for their support and guidance, as well as their ability to make the classes enjoyable and challenging. The gym also offers personal training options and exercise and training protocols.
The gym has a great team atmosphere and a culture that makes members feel like part of a family. Members have also commented on the gym's flexibility and motivation, as well as its social contributions. The trainers are praised for their patience and for pushing members to give their best effort.
Overall, Body Fit Training Bundoora is a great gym that provides members with the support and guidance they need to reach their fitness goals. The trainers are friendly and knowledgeable, and the gym offers a variety of classes and personal training options. Members have praised the gym for its team atmosphere, its flexibility, and its motivation.
Our daughter absolutely loves the culture and trainers at BFT Bundoora. We cannot believe how much she loves the early rising to train. The trainers are friendly, knowledgeable and provide the support and guidance, she tells us that it feels like family, sincerely thank you to everyone involved, our daughter is loving every minute of it.
John Stanogias
Body Fit Bundoora provides me with the strength training I was looking for to see great results. After doing F45 for a few years Body Fit Bundoora gives me a great new challenge. You get the benefit of strength training in a really encouraging, safe, team environment. While cardio is definitely still on the menu, the team atmosphere and knowledgeable trainers keeps me coming back. Added benefit is being able to go to different studios on the same membership, but Bundoora is definitely my go to. Shout out to the trainers Nick, Duck, Amz, Stevey and Alls for creating such a friendly, fun and challenging studio!!
Sarah Davies
The culture and environment at BFT Bundoora is one that every gym should aspire to achieve. The trainers are friendly, knowledgeable and provide the support and guidance one needs to form long-lasting habits. The gym is well maintained and the equipment is never lacking. The variety of the classes offered ensures that the sessions are enjoyable and no workout is wasted. Body Fit Bundoora has become the healthy and necessary addiction everyone should have in their life.
Paul Fratto
I joined BFT Bundoora last February 2021 when I was 3 months postpartum and it is seriously the best thing I have done for myself! After giving birth, I wanted to lose the pregnancy weight and gain strength to help me look after my kids. At first, it felt intimidating to be in the studio as I wasn't familiar with a lot of the exercises and equipment being used. Add the feeling of being the newbie around some very fit individuals and athletes, it felt quite overwhelming. But this was only temporary! After a few sessions, I felt at ease and now part of a great community. I cannot thank the BFT Bundoora Team enough for being so patient in teaching and training me in every class. It wasn't easy to train me as I was very uncoordinated, unfit, and at times felt very frustrated. But the team knows how to push and support you so you can give your 100% every single time. Duck is amazing! He always knows how to put a smile on your face even if you are slowly dying from the workout. He encourages so you can complete every set. Amy is wonderful in what she does – she makes the exercises look so easy and she's definitely #fitnessgoals! Nick is there to make sure your form is always correct and Matt is your cheerleader who constantly pushes you to make it until the buzzer. I look forward to coming into the 5am classes everyday, I feel it is the best "me time" I can give myself. I come home with so much more energy ready to face a busy day. I've been to several gyms with group fitness classes since 2013 but this is my favourite one so far. It challenges you and keeps you wanting to come back for more. The best part: seeing the results that speak for themselves! Warning: if you join Body Fit Training, you will be addicted!
Chloe Luna
Building Futures Together Body Fit Training is all about working together as a team to achieve the body goal and life goals you work for. It is an environment where you wont feel embarrassed to try new things and push yourself. The trainers support you throughout the whole time before and after your training ensuring you feel you have left satisfied. I have been training at BFT for three weeks now and feel like i am a new person with bigger goals and a set routine. If you're looking for a gym where you can push yourself and also have fun, BFT Bundoora is the place to be!.
caitlyn ohara