https://gymnearme.net.au/backend/profiles/get_profiles?gym_id=4560&include_types=1&include_classes=1&include_features=1&include_social=1&include_memberships=1&include_offers=1&include_hours=1&include_reviews=1&include_google_place=1&include_average_review=1&return_url=1
Classes
Circuit

HIIT

Yoga

Pilates

Zumba

Dance

Spin

Boxing
Opening Hours
Mon: 05:00 - 20:00
Tue: 05:00 - 20:00
Wed: 05:00 - 20:00
Thu: 05:00 - 20:00
Fri: 05:00 - 20:00
Sat: 06:30 - 12:00
Sun: Closed
Membership Plans Available at Body Fit Training Cheltenham
For $64 per week, you can get a 10-visit pass to BFT Cheltenham, with no limits or contracts.
| Plan | Description | Price |
| --- | --- | --- |
| No Limits (1) | | $64 - weekly |
| 10 VISIT PASS | | $250 - weekly |
About Body Fit Training Cheltenham
At Body Fit Training Cheltenham, we use science and technology to drive positive outcomes – at all fitness levels. We've incorporated scientifically proven training techniques aimed at reducing fat and creating lean muscle into a variety of 50 minute training sessions that are overseen by highly accredited coaches in a dynamic group environment.
High levels of visual content showcasing our programs are shown on multiple digital displays throughout the studio and allow our coaches to spend more time concentrating on our members!
See what makes Body Fit Training Cheltenham the Best Gym in Town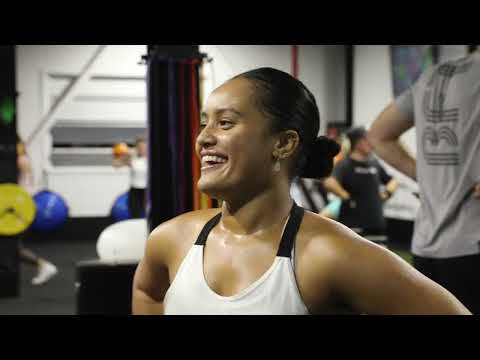 Experience the energy and community at Body Fit Training Cheltenham.
See our certified trainers in action and get a feel for the energy and community at our gym. Watch now and come experience the difference at Cheltenham.
Get a feel for the lively and supportive atmosphere that sets Body Fit Training Cheltenham apart from other gyms in Cheltenham
See firsthand the dedication and passion of our certified trainers as they guide and inspire members to reach their fitness goals.
Map
Enquire and view gym prices at Body Fit Training Cheltenham. No obligation to join.
Customer Reviews
BFT Cheltenham is an amazing gym that offers a wide range of classes and personal training options. Customers love the friendly and supportive atmosphere, as well as the knowledgeable and encouraging trainers. The gym is well-equipped and the booking app makes it easy to book classes. The trainers are always there to help and correct form, and the members are friendly and welcoming. Everyone is encouraged to reach their goals and the in-house challenges help to motivate people. The environment is non-confrontational and judgmental, and the scanners help to keep people on track. The owner, Lee, and his team are friendly and helpful, and they make everyone feel like part of the BFT family. Customers have said that the gym is the best they have experienced, and they highly recommend it to anyone looking for a fun and motivating environment.
I could not recommend BFT Cheltenham more highly. The Trainers take the time to get to know you, support you and push you to do your best and then some. Everything is covered with the variety & structure of the classes - no 2 days are ever the same and they always provide a great challenge. The competitive person in me LOVES the heart rate targets for each exercise too. Well done Lee, Zoe and the team!
Brooke Woods
Always hated the idea of group classes and going to gym to exercise, but these guys have completely changed my view on that. The program is designed brilliantly so you just rock up and smash out the session without thinking, and the targets are designed for you specifically. Everyone is so friendly and welcoming and it has helped me to lose a bunch of weight and work towards a well rounded level of fitness.
Findlay Burns-Fabb
I love BFT - the structure, format and equipment is top class. I've trained and taught at many gyms in my time, and I'd rate BFT as the best I've experienced. Much thought has gone into end user experience, and even the simplicity of the booking app makes me smile. Greeted every morn by the incredible team at Cheltenham, professional yet personable- what a way to start the day! If I'm lucky, I'll catch Ra grooving to the beats through the class which takes my mind off the the assault bike for just a moment ;)
Erika Tretheway