https://gymnearme.net.au/backend/profiles/get_profiles?gym_id=4567&include_types=1&include_classes=1&include_features=1&include_social=1&include_memberships=1&include_offers=1&include_hours=1&include_reviews=1&include_google_place=1&include_average_review=1&return_url=1
Membership Plans Available at BFT Coolaroo
For $108 per fortnight, the BFT Coolaroo No Limits (2) plan offers a 10 visit pass and 10 class pass for a total of 250 visits.
| Plan | Description | Price |
| --- | --- | --- |
| No Limits (2) | | $108 - fortnightly |
| 10 VISIT PASS | | $250 - fortnightly |
About BFT Coolaroo
Body Fit Training is a scientific high intensity group strength and conditioning studio. In short, our programs are designed to be progressive, innovative and transformative.
See what makes BFT Coolaroo the Best Gym in Town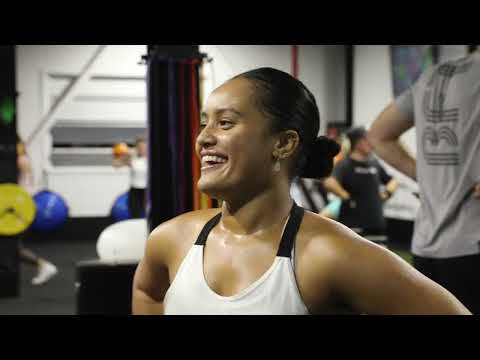 Experience the energy and community at BFT Coolaroo.
See our certified trainers in action and get a feel for the energy and community at our gym. Watch now and come experience the difference at Coolaroo.
Get a feel for the lively and supportive atmosphere that sets BFT Coolaroo apart from other gyms in Coolaroo
See firsthand the dedication and passion of our certified trainers as they guide and inspire members to reach their fitness goals.
Map
Enquire and view gym prices at BFT Coolaroo. No obligation to join.
Customer Reviews
BFT Coolaroo is an amazing place to train and get fit. Customers love the welcoming and positive atmosphere, as well as the knowledgeable and encouraging trainers. Everyone is made to feel like part of the family, and the coaches are always there to help and push you to reach your goals. The team is full of banter and always make sure that you are working out safely and correctly. The gym is always clean and well organised, and there are plenty of sessions to choose from. Customers have praised the staff for being friendly and helpful, and for making them feel welcome from the moment they walk in. They also appreciate the fact that the trainers push them to their limits and ensure that they are putting in 100%. The endorphin rush is real, and customers have said that BFT Coolaroo has been life changing for them.
Hands down, best vibe at Coolaroo! You really get a family vibe and everyone is so encouraging. All the coaches always make you feel so welcome from the moment you walk in. The team are all so knowledgeable, full of banter and are always there to coach you throughout your fitness journey, no matter what level you're at. Great work Cory, Dee, Steph, Lysh, Shenae, Tash and Gina you guys are the bomb!
Cecilia Jones
Visiting from Sydney and thought I'd try out BFT Coolaroo with my sister and we love it! We initially did the 7 day trial and my sister who lives locally signed up. Awesome trainers and such a good atmosphere. Everyone was so welcoming, will be looking at signing up to a BFT in Sydney when I'm back home.
Jeannie Leelow
I have been training at BFT Coolaroo for over a month now and I absolutely love being apart of it. It is such a welcoming and positive environment. The trainers are amazing, so encouraging and knowledgeable. Everyone is so lovely and supportive. BFT Coolaroo feels like my second family now! I absolutely love it and definitely recommend everyone to come join the fam!!
Aysu Bisi
My sister and I have recently joined BFT Coolaroo. We were reluctant in joining after having not trained the past 2 years of the pandemic, but the Coolaroo crew have been so welcoming and have challenged me in each session. It's the coaches that make the place. Coaches who are genuinely friendly, there to educate, push and cheer you on to do your best. Thank you BFT Coolaroo team for welcoming my sister and I with open arms.
Carmalita Taula