https://gymnearme.net.au/backend/profiles/get_profiles?gym_id=4571&include_types=1&include_classes=1&include_features=1&include_social=1&include_memberships=1&include_offers=1&include_hours=1&include_reviews=1&include_google_place=1&include_average_review=1&return_url=1
Opening Hours
Mon: 05:00 - 19:00
Tue: 05:00 - 19:00
Wed: 05:00 - 19:00
Thu: 05:00 - 19:00
Fri: 05:00 - 19:00
Sat: 00:00 - 10:00
Sun: Closed
Membership Plans Available at BFT Cronulla
For $128 per fortnight, BFT Cronulla's No Limits (2) plan offers unlimited access to their gym with no contract required.
| Plan | Description | Price |
| --- | --- | --- |
| No Limits (2) | | $128 - fortnightly |
About BFT Cronulla
BFT Cronulla is a group fitness training studio focusing on strength and conditioning classes. We pride ourselves on our inclusive community, the results we achieve and work we put in! We are different, better! :)
See what makes BFT Cronulla the Best Gym in Town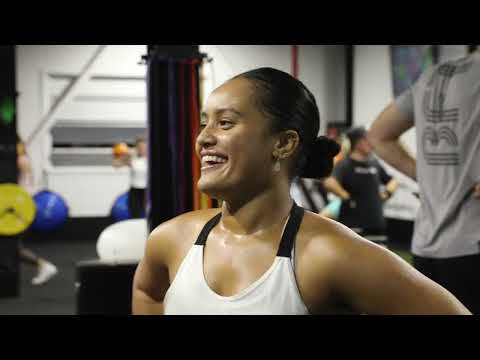 Experience the energy and community at BFT Cronulla.
See our certified trainers in action and get a feel for the energy and community at our gym. Watch now and come experience the difference at Cronulla.
Get a feel for the lively and supportive atmosphere that sets BFT Cronulla apart from other gyms in Cronulla
See firsthand the dedication and passion of our certified trainers as they guide and inspire members to reach their fitness goals.
Map
Enquire and view gym prices at BFT Cronulla. No obligation to join.
Customer Reviews
BFT Cronulla is a fantastic gym that offers a wide range of classes and personal training options. Customers love the brand new, clean equipment, the friendly and motivating staff, and the positive energy and fun vibes that the gym provides. Customers have praised the team for their experience and positive energy, and for pushing them towards their goals and results. They also appreciate the lack of long-term contracts and hidden fees, and the fact that the gym is open during the day and offers multiple sessions. Customers have also commented on the welcoming atmosphere and the encouragement they receive from the trainers. All in all, BFT Cronulla is a great gym that provides a safe and enjoyable environment for customers to reach their fitness goals.
Would like to thank to BFT crew for bringing the joy & challenges to Cronulla. I know all the gyms around and BFT is another level. This is not one if the fake feedbacks, and I write this as they truly deserve. There are 5-6 sessions a day and they rotate from strength to cardio which you can challenge yourself with myzone. The equipment are all brand new, clean, and 99% you get into the session whenever you want. There are multiple sessions available during the day. The only bad thing is no Sunday sessions... There are no 10-20 paged sneaky lock-in contracts, where gym owners try to rip you off under hidden fees even though there were lockdowns. BFT immediately stopped charging fees and offered very low fees if you wanted to join live sessions. Again none of the other competitors did. The team is fun, they try hard to motivate you and push your limits, people which you train are very mature and polite. All I say, dont get into ads of 2 4 free weeks of free training (they will make you hell to get out of the lock-in contracts). Go and buy yourself a 2 week training. I am sure you'd enjoy if not try one of the others !
Ozkan E
Tried to get in touch to cancel my membership after I injured my back. Wouldn't call me back or return emails. Direct debit continued for weeks. When I tried to visit the gym during the day the door was locked and the staff inside just laughed at me trying to open the door. Would not return or recommend.
John Snither
An awesome new gym with big focus on strength and conditioning (instead of mostly cardio). The team are fantastic in their experience and positive energy. They really support you and push you towards your goals and results. There's no way I would be working out this intensely on my own at a typical 24/7 (or never) gym which I've previously been a member of for years. Highly recommended, try it out.
Kristen Myers
An amazing studio with the best trainers you can wish for!! Staff at BFT are very motivating and kind and like having a great time and helping you all the way to achieve what you want to achieve. I highly recommend training here and give it a go, you won't regret it !! The best in the Shire
Mandana Richardson