https://gymnearme.net.au/backend/profiles/get_profiles?gym_id=4580&include_types=1&include_classes=1&include_features=1&include_social=1&include_memberships=1&include_offers=1&include_hours=1&include_reviews=1&include_google_place=1&include_average_review=1&return_url=1
Classes
Circuit

HIIT

Yoga

Pilates

Zumba

Dance

Spin
Opening Hours
Mon: 05:00 - 19:30
Tue: 05:00 - 19:30
Wed: 05:00 - 19:30
Thu: 05:00 - 19:30
Fri: 05:00 - 18:30
Sat: 00:00 - 10:00
Sun: Closed
Membership Plans Available at BFT Everton Park
At BFT Everton Park, you can join with no limits and no contract for $118 per fortnight.
| Plan | Description | Price |
| --- | --- | --- |
| No Limits (2) | | $118 - fortnightly |
About BFT Everton Park
Imagine having a custom-curated workout plan that has your goals and your results in mind. Imagine an engaging coach motivating you through each workout and a group of friends cheering you on. Imagine that each workout is fun, progressive, and a perfect mix of cardio and strength. Too good to be true? Nope. That's exactly what you will get at BFT.
See what makes BFT Everton Park the Best Gym in Town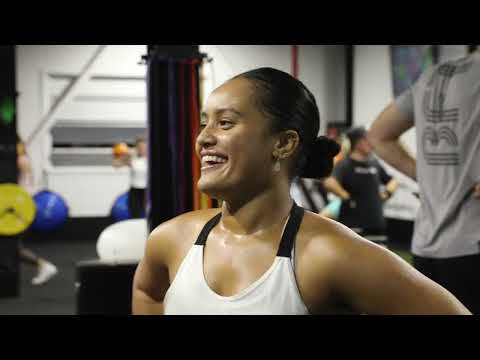 Experience the energy and community at BFT Everton Park.
See our certified trainers in action and get a feel for the energy and community at our gym. Watch now and come experience the difference at Everton Park.
Get a feel for the lively and supportive atmosphere that sets BFT Everton Park apart from other gyms in Everton Park
See firsthand the dedication and passion of our certified trainers as they guide and inspire members to reach their fitness goals.
Map
Enquire and view gym prices at BFT Everton Park. No obligation to join.
Customer Reviews
BFT Everton Park is a fantastic gym that offers a wide range of classes and programs to suit all fitness levels. Customers love the friendly and welcoming atmosphere, the knowledgeable and experienced coaches, and the variety of challenging classes. The gym is well-equipped with high quality equipment and the Myzone HR monitor helps members to track their progress. Members also appreciate the supportive community and the fact that the trainers take the time to get to know them and help them reach their goals. The trainers are passionate about healthy strength and endurance progression and are always encouraging and motivating. Customers also enjoy the outdoor Sunday catch ups and the fact that the gym is conveniently located with available undercover parking. All in all, BFT Everton Park is a great gym that offers a unique and enjoyable experience.
I LOVE Body Fit Training at Everton Park. The community is so welcoming and supportive, and the gym itself is always clean and immaculate. I love how the workouts are designed for maximum results but without compromise on personal form and ability which ensures you are challenged but remain injury free. The coaches are so knowledgeable and genuinely care about you and your personal progress. BFT really is a breath of fresh air to the industry and I cannot recommend Everton Park more highly enough as the venue of choice to experience it.
Kylie Jevons
I absolutely love Body Fit Training Everton Park! The range of classes and session times ensure that it easily fits into a busy lifestyle. The group environment keeps me motivated and I look forward to every session! Coaches are amazing and always eager to encourage you all the way. From strength to cardio, I have definitely seen improvements in my other sports with the transferrance of the training.
Megan Carter
Bodyfit Everton Park has brought high intensity training, strength training and consistency back into my life. Love the variety of classes, the heart rate zone programming and the workout progressions which make the workouts fun and challenging. A great community of people who are very welcoming and encouraging. I couldn't be anymore grateful for the support, guidance and motivation from the amazing BFT trainers who are always there to get the best results for you. It really is... Different. Better!!
Melissa Keane
Body Fit Everton Park is one of the first gyms I've actually looked forward to attending. It's conveniently located in the heart of Everton Park with available undercover parking. The interior is new, well looked after and very hygienic! They have both male and female toilets and showers which makes it easy to go straight to work after a session. All the coaches are extremely motivating, knowledgeable and friendly, and led by the amazing head coach, Britt!
Rebecca Wiles