https://gymnearme.net.au/backend/profiles/get_profiles?gym_id=4583&include_types=1&include_classes=1&include_features=1&include_social=1&include_memberships=1&include_offers=1&include_hours=1&include_reviews=1&include_google_place=1&include_average_review=1&return_url=1
Classes
Group Classes

Circuit

HIIT

Yoga

Pilates

Zumba

Dance

Spin

Boxing
Opening Hours
Mon: 05:15 - 00:00
Tue: 05:15 - 00:00
Wed: 05:15 - 00:00
Thu: 05:15 - 00:00
Fri: 05:15 - 00:00
Sat: 00:00 - 10:30
Sun: Closed
Membership Plans Available at BFT Footscray
At BFT Footscray, you can join for $130 per fortnight with no contract and no limits on how often you can come to the gym.
| Plan | Description | Price |
| --- | --- | --- |
| No Limits (2) | | $130 - fortnightly |
About BFT Footscray
We've incorporated scientifically proven training techniques aimed at reducing fat and creating lean muscle into a variety of 50-minute training sessions that are overseen by accredited coaches in a dynamic group environment. High levels of visual content showcasing our programs are shown on multiple digital displays throughout the studio and allow our coaches to spend more time concentrating on our members!
Come join BFT Footscray, your local Footscray Gym, offering Group Fitness, Fitness Classes, Strength and Conditioning, and functional training.
Start your fitness journey today!
See what makes BFT Footscray the Best Gym in Town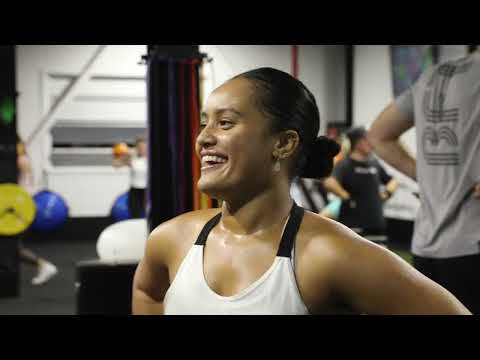 Experience the energy and community at BFT Footscray.
See our certified trainers in action and get a feel for the energy and community at our gym. Watch now and come experience the difference at Footscray.
Get a feel for the lively and supportive atmosphere that sets BFT Footscray apart from other gyms in Footscray
See firsthand the dedication and passion of our certified trainers as they guide and inspire members to reach their fitness goals.
Map
Enquire and view gym prices at BFT Footscray. No obligation to join.
Customer Reviews
BFT Footscray is a fantastic gym that has been expertly assembled and is well maintained and clean. The staff are friendly and welcoming, and the coaches are attentive and provide helpful advice. The atmosphere is warm and inviting, and the community of members is supportive and encouraging. Customers have praised the challenging yet fun workouts, the positive environment, and the helpful tips and advice from the trainers. They have also commented on the great results they have seen in strength and agility since joining. The gym is a great addition to the Footscray community and is highly recommended by customers.
After some delays due to covid my long awaited time on the waiting list came to an end when BFT Footscray finally opened in May of 2022. It's been an amazing six month transformation as part of the BFT community. I have made new friends, lost weight and gained back a lot of my confidence. I love the structure and trainers and BFT doesn't feel as rushed as some other group fitness classes can sometimes feel. Highly recommend.
Rhys Campbell
I have been a member since this studio opened and I have never looked back. The atmosphere, the trainers and the business owners who genuinely make time and effort for their members. This is a place that will help you achieve your goals no matter how big or small. Well done BFT Footscray, thank you for creating a positive environment for us all, absolute legends.
Shannon Corneille