https://gymnearme.net.au/backend/profiles/get_profiles?gym_id=4585&include_types=1&include_classes=1&include_features=1&include_social=1&include_memberships=1&include_offers=1&include_hours=1&include_reviews=1&include_google_place=1&include_average_review=1&return_url=1
Opening Hours
Mon: 05:00 - 20:00
Tue: 05:00 - 20:00
Wed: 05:00 - 20:00
Thu: 05:00 - 20:00
Fri: 05:00 - 20:00
Sat: 06:30 - 11:00
Sun: Closed
Membership Plans Available at BFT Frankston
For $64 per week, BFT Frankston's No Limits (1) plan offers a 10 Class Pass for $250 with no contract and no limits on how many classes you can attend.
| Plan | Description | Price |
| --- | --- | --- |
| No Limits (1) | | $64 - weekly |
| 10 VISIT PASS | | $250 - weekly |
About BFT Frankston
At BFT, we use science and technology to drive positive outcomes – at all fitness levels. We've incorporated scientifically proven training techniques aimed at reducing fat and creating lean muscle into a variety of 50 minute training sessions that are overseen by highly accredited coaches in a dynamic group environment.
High levels of visual content showcasing our programs are shown on multiple digital displays throughout the studio and allow our coaches to spend more time concentrating on our members!
Expect to…
BE CHALLENGED
Expect to…
REDUCE FAT AND GROW LEAN MUSCLE
Expect to…
GET MORE VARIETY THAN YOU EVER HAVE BEFORE!
And most importantly expect to…
HAVE FUN !!!
See what makes BFT Frankston the Best Gym in Town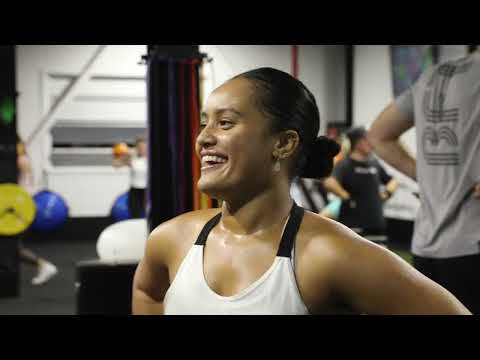 Experience the energy and community at BFT Frankston.
See our certified trainers in action and get a feel for the energy and community at our gym. Watch now and come experience the difference at Frankston.
Get a feel for the lively and supportive atmosphere that sets BFT Frankston apart from other gyms in Frankston
See firsthand the dedication and passion of our certified trainers as they guide and inspire members to reach their fitness goals.
Map
Enquire and view gym prices at BFT Frankston. No obligation to join.
Customer Reviews
BFT Frankston is a fantastic gym that offers a wide range of classes and personal training options. Customers love the friendly and supportive trainers who help them reach their goals, as well as the welcoming and encouraging atmosphere created by the members. The booking app is easy to use and the trainers are knowledgeable and always pushing their members to reach their best. The gym is always clean and the classes are fun and challenging. Customers also appreciate the convenience of the many session times and the in-house heart rate program that pushes them to new levels.
The members of BFT Frankston are also highly praised for their supportive and friendly nature. Everyone is made to feel welcome and part of the community, and the members are always encouraging each other to reach their goals. The trainers are also praised for their helpfulness and for always correcting form and technique to ensure members stay injury free.
Overall, customers are extremely satisfied with their experience at BFT Frankston. They love the supportive atmosphere, the knowledgeable trainers, the wide range of classes and the convenience of the many session times. Customers also appreciate the in-house heart rate program and the fact that the gym is always clean and welcoming. BFT Frankston is the perfect place for anyone looking for a judgement free, any ability gym.
I've always found gyms incredibly intimating. After being convinced by a few friends to try BFT, I can say I'm officially converted! I love the sessions, as they take all the guess-work out of exercise and deliver structured workouts that target all areas over a number of weeks, and the heartrate monitors help keep you on track and accountable. Plus it's great for meeting new people. The trainers at Frankston are so welcoming and supportive, especially when accommodating an injury or just generally showing you the best form. I actually look forward to gym these days!
Tahlia Pownceby
My partner and I joined BFT Frankston 6 months ago and we instantly felt supported and part of a community! The booking app is easy to use, the trainers are fantastic and everyone that goes there has a great energy! In the past we've struggled to set a gym routine, and bodyfit has really helped us stay accountable to our fitness and health goals! Do yourself a favour and sign up for a trial, can't recommend them enough!!
Cristina Figueroa
I joined BFT 6 months ago and it's been the best decision I've ever made. It completely changed my life for the better. If you are looking for a fun, energetic, exciting and friendly gym environment this is the place to go. The trainers are amazing and always push you to your limits and show you that you are capable of much more than what you would ever have thought. I can't speak more highly of this gym and the community associated with it!
Paige Hardy
I joined BFT the day it opened. I was a member of another gym but found that I was getting bored and wasn't being challenged, I needed to mix things up to get my mojo back. I love BFT, everything is well structured and the trainers are always pushing you to achieve your best out of each session. The trainers are always correcting form and technique to ensure we stay injury free. I love that there is such a diverse range of members, all ages, sizes, shapes, fitness levels and everyone is made feel welcome! I've made some great friends which makes coming to the gym more fun!! My daughter usually comes along with me and they have also made her feel welcome which is awesome!! Definitely recommend giving BFT Frankston a go!
Shannon Price
Absolutely LOVE this place! First time I've found a gym where everyone has such a positive, team-oriented spirit! Every time I come in I get greeted with a smile. The trainers are fantastic and although it's a group session it's like having your very own personal trainer! Making sure I'm lifting weights with the right posture, spotting while going for new personal bests! Can't fault BFT Frankston at all! Prime position, amazing trainers, great atmosphere, great people! 10/10 would recommend and have told everyone in my circle about them!
Denise O'kell