https://gymnearme.net.au/backend/profiles/get_profiles?gym_id=4586&include_types=1&include_classes=1&include_features=1&include_social=1&include_memberships=1&include_offers=1&include_hours=1&include_reviews=1&include_google_place=1&include_average_review=1&return_url=1
Classes
Circuit

Strength Training

Group Classes
Opening Hours
Mon: 05:00 - 18:30
Tue: 05:00 - 18:30
Wed: 05:00 - 18:30
Thu: 05:00 - 18:30
Fri: 05:00 - 18:30
Sat: 00:00 - 09:30
Sun: Closed
Membership Plans Available at BFT Fremantle
For $110 per fortnight, BFT Fremantle's No Limits (2) plan offers unlimited access to their fitness services with no contract required.
| Plan | Description | Price |
| --- | --- | --- |
| No Limits (2) | | $110 - fortnightly |
About BFT Fremantle
Looking for a Group Fitness Class in Fremantle? Look no further than Body Fit Training Fremantle. A Functional group training studio offering a huge variety of 50-min high-performance programs, scientifically proven to give better, consistent, and long-term results. Whether you want to lose fat, gain lean muscle, or increase your strength, our accredited coaches will help you achieve your goal! With digital displays across the studio and state of the art heart rate technology systems, any level of experience is supported. BFT Fremantle is your go-to gym! Come and experience the difference.
See what makes BFT Fremantle the Best Gym in Town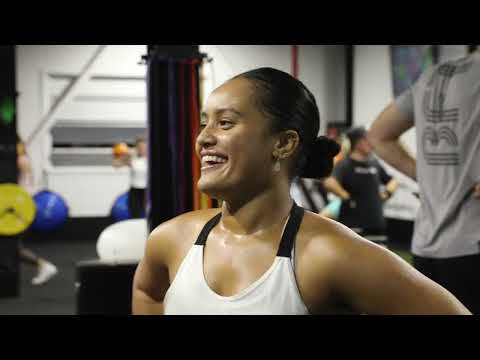 Experience the energy and community at BFT Fremantle.
See our certified trainers in action and get a feel for the energy and community at our gym. Watch now and come experience the difference at Fremantle.
Get a feel for the lively and supportive atmosphere that sets BFT Fremantle apart from other gyms in Fremantle
See firsthand the dedication and passion of our certified trainers as they guide and inspire members to reach their fitness goals.
Map
Enquire and view gym prices at BFT Fremantle. No obligation to join.
Customer Reviews
BFT Fremantle is a fantastic gym that offers a wide range of classes and personal training options to help customers reach their fitness goals. Customers love the motivating atmosphere and the welcoming staff, who are always encouraging and pushing them to do their best. The heart rate monitor they sell is a great way to stay accountable and track progress. The classes are varied and challenging, and the trainers are knowledgeable and helpful. Customers also appreciate the range of cardio and strength training options, which make workouts more fun and interesting. The gym has a great vibe and everyone is friendly and supportive. The opening times are convenient and the parking is secure. All in all, BFT Fremantle is an excellent gym that provides a great environment for people to get fit and stay healthy.
The BFT team Fremantle have helped me so much in achieving an improved level of fitness and healthy lifestyle. The group are a fun bunch of people, it really feels like you working out with a team who are always pushing each other to go harder and get better. The trainers are super helpful, motivating and encouraging. For a loud mouth like me they have made me feel so welcome and motivated to turn up every day… sometimes twice a day! There is great range and balance of challenging resistance, strength and cardio sessions. Each session is different. I highly recommend this studio!
Leda L
If you love to keep your workouts fresh and challenging you gotta try BFT. From serious cardio to complex weighted movements every part of your body will be targeted in a range of circuits that make sense. The crew will make you run, twist, lift, skip, push, pull, stretch, hold and slam all for the benefit of your heath, fitness and range of movement. Get on it!!!
jarrod hickey