https://gymnearme.net.au/backend/profiles/get_profiles?gym_id=4650&include_types=1&include_classes=1&include_features=1&include_social=1&include_memberships=1&include_offers=1&include_hours=1&include_reviews=1&include_google_place=1&include_average_review=1&return_url=1
Opening Hours
Mon: 00:00 - 00:00
Tue: 00:00 - 00:00
Wed: 00:00 - 00:00
Thu: 00:00 - 00:00
Fri: 00:00 - 00:00
Sat: 00:00 - 10:00
Sun: Closed
Membership Plans Available at BFT Geelong North
For $118 per fortnight, you can get a 10 visit pass to BFT Geelong North, which allows you to attend 10 classes without any contracts or limits.
| Plan | Description | Price |
| --- | --- | --- |
| No Limits (2) | | $118 - fortnightly |
| 10 VISIT PASS | | $250 - fortnightly |
About BFT Geelong North
BFT is a scientific high intensity group strength and conditioning studio. In short, our programs are designed to be progressive, innovative, and transformative.
See what makes BFT Geelong North the Best Gym in Town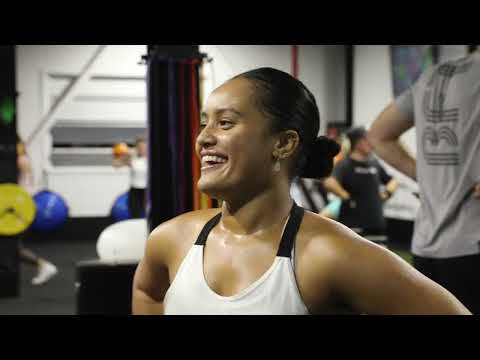 Experience the energy and community at BFT Geelong North.
See our certified trainers in action and get a feel for the energy and community at our gym. Watch now and come experience the difference at Rippleside.
Get a feel for the lively and supportive atmosphere that sets BFT Geelong North apart from other gyms in Rippleside
See firsthand the dedication and passion of our certified trainers as they guide and inspire members to reach their fitness goals.
Map
Enquire and view gym prices at BFT Geelong North. No obligation to join.
Customer Reviews
BFT Geelong North is an amazing gym that offers a wide variety of classes and personal training options. Customers love the supportive atmosphere and knowledgeable coaches, who are always willing to help and make sure everyone gets the best out of their session. The gym is aesthetically pleasing, with modern equipment and facilities, and the staff are friendly and welcoming. Customers have praised the gym for its cleanliness, variety of classes, and the helpful and encouraging trainers. They also appreciate the fact that the trainers come and train with them on their days off, and that the gym is always well-equipped and spotless. The gym also offers heart rate monitoring and tracking technology, as well as lockers and showers for post-workout convenience. All in all, customers are highly satisfied with their experience at BFT Geelong North and would highly recommend it to anyone looking for a great gym.
I don't ever want to train anywhere else! I somehow managed to skip the sweaty garage gyms and landed in this high-ceiling glass palace, filled with a supportive community, all the equipment and a bunch of dedicated and caring trainers. Love it here ❤️ sign up for a trial, you won't regret it!
Jacqui F
Member for 8 months, just took part in the latest 8 week challenge, amazing, happy and motivating coaches who love their job ! They even come and train with you on their days off. Really great gym crew also, everyone is friendly and encouraging towards all abilities and fitness levels, Keep up the great work BFT Nth Geelong Gee
glenn bethune
101% recommend! The friendliest community and supportive trainers who are absolute professionals - they push me to do better, give nutrition advice, and correct my form when needed. It's my first time going to the gym and can't ask for a better soft landing. Spacious gym with an industrial vibe - sometimes with a sunrise view! Lots of parking too. Amazing experience each time I train at BFT Geelong North and I keep coming back for more!
Tina Sendin