https://gymnearme.net.au/backend/profiles/get_profiles?gym_id=4593&include_types=1&include_classes=1&include_features=1&include_social=1&include_memberships=1&include_offers=1&include_hours=1&include_reviews=1&include_google_place=1&include_average_review=1&return_url=1
Classes
Circuit

Yoga

Pilates

Zumba

Spin

Boxing

Crossfit

Group Classes
Membership Plans Available at BFT Glenorchy
At BFT Glenorchy, you can join with no limits and no contract for $130 per fortnight.
| Plan | Description | Price |
| --- | --- | --- |
| No Limits (2) | | $130 - fortnightly |
About BFT Glenorchy
BFT is a scientific high intensity group strength and conditioning studio. In short, our programs are designed to be progressive, innovative, and transformative.
See what makes BFT Glenorchy the Best Gym in Town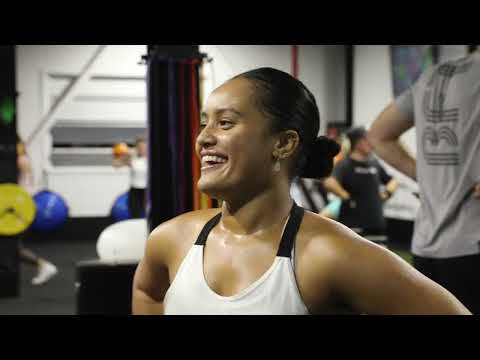 Experience the energy and community at BFT Glenorchy.
See our certified trainers in action and get a feel for the energy and community at our gym. Watch now and come experience the difference at Glenorchy.
Get a feel for the lively and supportive atmosphere that sets BFT Glenorchy apart from other gyms in Glenorchy
See firsthand the dedication and passion of our certified trainers as they guide and inspire members to reach their fitness goals.
Map
Enquire and view gym prices at BFT Glenorchy. No obligation to join.
Customer Reviews
BFT Glenorchy is a gym that stands out from the rest. Customers love the friendly and helpful staff, the professional and knowledgeable trainers, and the welcoming and inclusive atmosphere. The trainers take a genuine interest in the overall well-being of every member and are always there to support and guide them. They make sure that everyone is using the correct form and that they are having fun while working out. Customers have also praised the head trainer, Lauren, for leading by example, as well as Zoey, Noah, and Jacqui for their support and guidance. The newest trainer, Amber, has also been praised for fitting in so well. All in all, customers have found their perfect gym and are looking forward to reaching their goals with the help of the trainers and the supportive community.
I joined BFT Glenorchy, 6 months ago, it was truly the best decision I have made, the transition from my old gym to BFT has been absolutely fantastic, I can't recommend this gym highly enough, the trainers are absolutely fantastic, they are so supportive of all the members, they support you to reach your goals, also they generally care about the members, I absolutely love this gym, I love the trainers, love the different experiences, they are teaching us so much, they get the most out of you, the members are also very supporting of each other, it's a amazing place to be apart of, the trainers are top ppl lead by a the beautiful Em, head trainer Lauren, is just amazing, she leads the team by example, beautiful Zoey for someone so young she has so much experience and talent, and then Noah he is so amazing, always there to support you and pull you up on all faults and makes sure your form is always on point, and last but not least our amazing Jacqui, who is always so supportive of all the members, and our newest trainer is Amber she is absolutely amazing, she certainly has fitted into the gym very well, I really would like to thank you all for your support and guidance over the last 6 months, and look forward to reaching my goals with all your support.
Jacqui Moore