https://gymnearme.net.au/backend/profiles/get_profiles?gym_id=4598&include_types=1&include_classes=1&include_features=1&include_social=1&include_memberships=1&include_offers=1&include_hours=1&include_reviews=1&include_google_place=1&include_average_review=1&return_url=1
Opening Hours
Mon: 05:30 - 19:30
Tue: 05:30 - 19:30
Wed: 05:30 - 19:30
Thu: 05:30 - 19:30
Fri: 05:30 - 18:30
Sat: 07:00 - 12:00
Sun: Closed
Membership Plans Available at BFT Hawthorn
The BFT Hawthorn No Limits (2) plan is a no contract plan that costs $130 per fortnight and includes 10 visits and 10 classes.
| Plan | Description | Price |
| --- | --- | --- |
| No Limits (2) | | $130 - fortnightly |
| 10 VISIT PASS | | $250 - fortnightly |
About BFT Hawthorn
Looking for a Group Fitness Class in Hawthorn? Look no further than Body Fit Training Hawthorn. A Functional group training studio offering a huge variety of 50-min high-performance programs, scientifically proven to give better, consistent, and long-term results. Whether you want to lose fat, gain lean muscle, or increase your strength, our accredited coaches will help you achieve your goal! With digital displays across the studio and state of the art heart rate technology systems, any level of experience is supported. BFT Hawthorn is your go-to gym! Come and experience the difference.
See what makes BFT Hawthorn the Best Gym in Town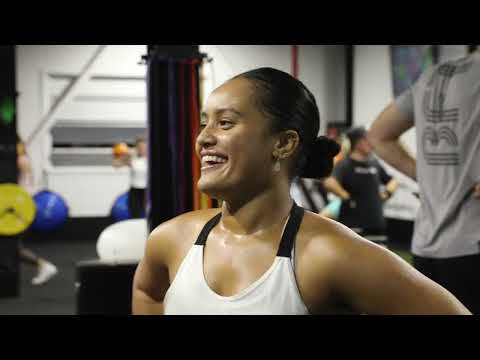 Experience the energy and community at BFT Hawthorn.
See our certified trainers in action and get a feel for the energy and community at our gym. Watch now and come experience the difference at Hawthorn.
Get a feel for the lively and supportive atmosphere that sets BFT Hawthorn apart from other gyms in Hawthorn
See firsthand the dedication and passion of our certified trainers as they guide and inspire members to reach their fitness goals.
Map
Enquire and view gym prices at BFT Hawthorn. No obligation to join.
Customer Reviews
BFT Hawthorn is an incredible gym that offers a wide range of classes and personal training options. Customers love the friendly and supportive atmosphere, as well as the highly experienced and knowledgeable team of coaches. The coaches are approachable and professional, creating the best environment to train in. They are always willing to help and support members, no matter their fitness level. The classes are dynamic and versatile, and the equipment is top-notch. The gym is also very clean and secure, and the opening times are convenient. Customers also appreciate the evidence-based exercise planning and prescription, as well as the warm and welcoming atmosphere. All in all, customers highly recommend BFT Hawthorn and are always looking forward to their next session.
BFT Hawthorn has helped me to love exercise again. The atmosphere that is created by the leadership of Jake and top notch coaches, and relaxed, supportive vibe of the members is absolutely awesome. I look forward to training there and have loved becoming stronger and more energetic. It is an inclusive place where everyone is welcome no matter your age, background or fitness level. Highly recommended!
Inge Gnatt
BFT Hawthorn is an amazing gym! The team of coaches including Emma, Hannah, Caity and Steph are incredible. Each and every session is super well organised and has an awesome energy that drives you to get the best out of yourself. The culture is very welcoming, friendly and genuine where you always feel supported. I am loving coming to the sessions each day and seeing how the excellent program continues to unfold with lots of variety and challenge. Thanks so much!
Ellen Lucas
I could not recommend this gym more! An absolute pleasure being able to train here. From day one I always felt included and 'seen', the trainers treat you as if you're part of a family and go out of their way to get to know you and work you towards your goals - the friendliest and funniest people you'll ever meet. If you haven't yet trained here, or are looking to train here, you need to join! You won't be disappointed
Daisy James
Best fitness studio. The crew are amazing and support all fitness grades. If you have any injuries, they will help you work on your technique and strength. Warm and friendly atmosphere. Very clean studio too. Large variety of equipment to cater for all attendees. I wouldn't go anywhere else...
Ben Holland