https://gymnearme.net.au/backend/profiles/get_profiles?gym_id=4600&include_types=1&include_classes=1&include_features=1&include_social=1&include_memberships=1&include_offers=1&include_hours=1&include_reviews=1&include_google_place=1&include_average_review=1&return_url=1
Classes
Circuit

HIIT

Yoga

Pilates

Zumba

Dance

Spin

Boxing
Membership Plans Available at BFT Heidelberg
The BFT Heidelberg No Limits plan is a weekly subscription of $64 that gives you access to 10 classes.
| Plan | Description | Price |
| --- | --- | --- |
| No Limits (1) | | $64 - weekly |
| 10 VISIT PASS | | $225 - weekly |
See what makes BFT Heidelberg the Best Gym in Town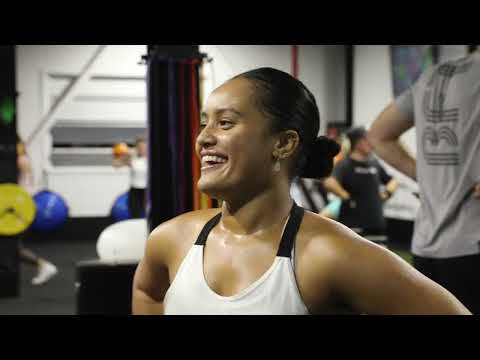 Experience the energy and community at BFT Heidelberg.
See our certified trainers in action and get a feel for the energy and community at our gym. Watch now and come experience the difference at Heidelberg.
Get a feel for the lively and supportive atmosphere that sets BFT Heidelberg apart from other gyms in Heidelberg
See firsthand the dedication and passion of our certified trainers as they guide and inspire members to reach their fitness goals.
Map
Enquire and view gym prices at BFT Heidelberg. No obligation to join.
Customer Reviews
BFT Heidelberg is an amazing gym that has something for everyone. From the welcoming atmosphere to the knowledgeable trainers, customers feel right at home. The studio is clean and well-equipped with shower facilities and ample street parking. The trainers are passionate and dedicated, and they make sure everyone is safe while pushing them to reach their goals. The classes are varied and tailored to the individual, and the heart rate monitor ensures that everyone is training optimally.
The community at BFT Heidelberg is like family, and the coaches go above and beyond to make sure everyone is supported and encouraged. The members are friendly and engaging, and the atmosphere is always positive and motivating. The trainers are approachable and happy to offer advice and guidance, and the members have made great progress and achieved fantastic results since joining.
Overall, BFT Heidelberg is a great place to train and get fit. The trainers are knowledgeable and passionate, the atmosphere is welcoming and supportive, and the members have seen great results since joining. It's a great community to be part of and the perfect place to reach your fitness goals.
I recently moved to Australia and when coming here wanted a gym where I could feel comfortable and welcome. BFT in Heidelberg has been amazing. The quality of the workouts have been really high and the trainers have been fantastic. They are super knowledgeable, always happy to help and really welcoming. They've helped me out in and out of the gym and it's been such a lovely community to be in since moving here. Thanks so much team, I'm sad to be leaving but the sunshine of Queensland is just too good!
Chelsea Hodgson
Hands down the best gym I've ever been to. My partner and I are new to the area and thought we would try it as the brand has such a good reputation. The program is truly fantastic, it's the most progress I've ever made to actually achieving my fitness goals (even more so than personal training). The team there though are just so lovely and make the sessions genuinely enjoyable - always tweaking technique and encouraging you to push yourself. Such a supportive environment. Big fan!
Morven Fuller
I cannot recommend BFT Heidelberg highly enough! The trainers are incredible, they make you feel welcome, ensure you are doing the exercises correctly and encourage you to try harder every time. Wearing a heart rate monitor ensures you are training optimally as well. I have gained muscle and lost weight since the start of the year and couldn't be more grateful! But the best part of being a member is becoming part of a great community. Expect to make friends, have a laugh, actually enjoy working out to great tunes and you will also see results ❤️
Francene P
All of the trainers at BFT Heidelberg really go above and beyond to make everyone feel welcomed. I leave each session feeling as though I've been pushed to my limits (in a good way!), as the trainers really know what they are doing, and are excellent in critiquing my form so that I am doing exercises properly. The studio is great, with shower facilities if you need to head to work after a workout, and there is always ample street parking available. 10/10 would recommend!
Annabelle Gleeson
BFT Heidelberg has been life changing for me. Being a member since they opened in 2021 after 18 months of on and off lockdowns my habits and routines needed a change. The community, coaching and vibes of the studio have made the last 12 months an amazing experience. I can't speak highly enough of the coaches and the extra efforts they go to so that the members are supported, encouraged and given the tools to chase their goals and exceed them. Thanks so much team
Kaine Barker