https://gymnearme.net.au/backend/profiles/get_profiles?gym_id=4608&include_types=1&include_classes=1&include_features=1&include_social=1&include_memberships=1&include_offers=1&include_hours=1&include_reviews=1&include_google_place=1&include_average_review=1&return_url=1
Classes
Circuit

HIIT

Group Classes
Opening Hours
Mon: 05:30 - 00:00
Tue: 05:30 - 00:00
Wed: 05:30 - 00:00
Thu: 05:30 - 00:00
Fri: 05:30 - 00:00
Sat: 00:00 - 10:00
Sun: Closed
Membership Plans Available at BFT Kent Town
For $130 per fortnight, you can get a 10 visit pass to BFT Kent Town, which allows you to attend 10 classes without any limits or contracts.
| Plan | Description | Price |
| --- | --- | --- |
| No Limits (2) | | $130 - fortnightly |
| 10 VISIT PASS | | $300 - fortnightly |
About BFT Kent Town
We've incorporated scientifically proven training techniques aimed at reducing fat and creating lean muscle into a variety of 50 minute training sessions that are overseen by accredited coaches in a dynamic group environment.
High levels of visual content showcasing our programs are shown on multiple digital displays throughout the studio and allow our coaches to spend more time concentrating on our members!
See what makes BFT Kent Town the Best Gym in Town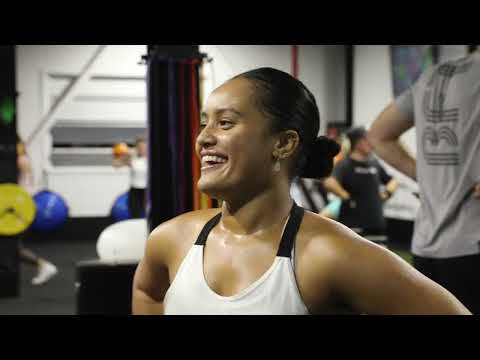 Experience the energy and community at BFT Kent Town.
See our certified trainers in action and get a feel for the energy and community at our gym. Watch now and come experience the difference at Kent Town.
Get a feel for the lively and supportive atmosphere that sets BFT Kent Town apart from other gyms in Kent Town
See firsthand the dedication and passion of our certified trainers as they guide and inspire members to reach their fitness goals.
Map
Enquire and view gym prices at BFT Kent Town. No obligation to join.
Customer Reviews
BFT Kent Town is a top-tier gym that offers an incredible atmosphere and a wide range of classes and personal training options. Customers love the trainers and staff, who are incredibly motivating and encouraging, and the sense of community and positivity that exists in the gym. The trainers are passionate about helping members reach their fitness goals and provide personalised experiences in group settings. They are also quick to correct technique and provide alternatives for any exercises that members have trouble with.
The gym also offers an extensive timetable with varied and effective workouts, as well as clean, good quality equipment and space. Customers also appreciate the welcoming atmosphere and the friendships they have formed with other members.
Overall, customers are highly satisfied with their experience at BFT Kent Town and would highly recommend it to family and friends. They love the trainers, the atmosphere, the classes, and the community feel of the gym.
These guys and gals are top teir! If your already an existing member at another gym or wanting to start somewhere this is the place. The coaches are so nice and the people are all great fun to be around. The atmosphere is another thing alltogether, theres this massive sense of encouragement and positivity. Cant wait to one day get back here Thankyou so much for having me!!
user
I have been attending Bodyfit Kent Town since May 2019 . I started by going 3 times a week and I now go 5 to 6 time's a week. The classes are varied and easy to follow from Cardio classes to strength & conditioning classes. The trainers are excellent and give great advice & help with form & also help with being able to do the exercises properly. The community feel to this place is excellent & have formed some lovely friendships. Being 48 I was very hesitant to join a gym and typically over my adult life have only stuck at different gyms and boot camps for 3 to 5 months. With Bodyfit have been there for over 16months & attend multiple time's a week. I highly recommend Bodyfit Kent Town , give them a go and you will be impressed not only with the fitness but also the community
kris duncan