https://gymnearme.net.au/backend/profiles/get_profiles?gym_id=4609&include_types=1&include_classes=1&include_features=1&include_social=1&include_memberships=1&include_offers=1&include_hours=1&include_reviews=1&include_google_place=1&include_average_review=1&return_url=1
Classes
Martial Arts

Circuit

HIIT

Yoga

Pilates

Zumba

Dance

Spin

Boxing
Membership Plans Available at BFT Labrador
BFT Labrador No Limits (2) is a no contract plan that costs $110 per fortnight and gives you access to unlimited fitness classes.
| Plan | Description | Price |
| --- | --- | --- |
| No Limits (2) | | $110 - fortnightly |
About BFT Labrador
BFT is a scientific high intensity group strength and conditioning studio. In short, our programs are designed to be progressive, innovative, and transformative.
See what makes BFT Labrador the Best Gym in Town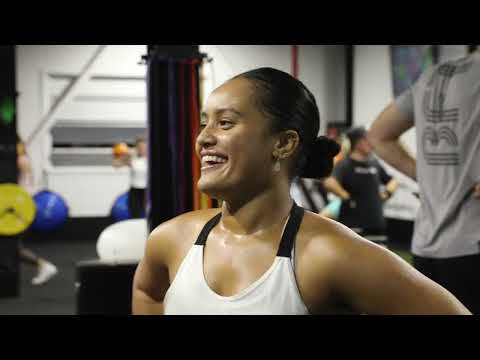 Experience the energy and community at BFT Labrador.
See our certified trainers in action and get a feel for the energy and community at our gym. Watch now and come experience the difference at Labrador.
Get a feel for the lively and supportive atmosphere that sets BFT Labrador apart from other gyms in Labrador
See firsthand the dedication and passion of our certified trainers as they guide and inspire members to reach their fitness goals.
Map
Enquire and view gym prices at BFT Labrador. No obligation to join.
Customer Reviews
BFT Labrador is a fantastic gym that offers a holistic, scientifically designed full body training schedule. The studio is clean and well-maintained, with brand new equipment and technology. The trainers are welcoming, friendly, knowledgeable, and encouraging, and they always help with technique and give members an extra push to keep them challenged. The heart rate technology is an added feature that helps members get the most out of their training.
The atmosphere at BFT Labrador is always high, with great vibes and bangers to keep members motivated. The members are friendly and supportive, and the trainers are always there to help. The classes are challenging but enjoyable, and the team is always willing to help members modify exercises if needed.
Overall, customers love BFT Labrador and highly recommend it to anyone looking for a good place to exercise. The team is welcoming and supportive, and the classes are fun and challenging. The heart rate technology helps members stay accountable, and the atmosphere is always positive and encouraging.
Really great gym. Clean, well maintained, brand new equipment and technology. Really enjoy the atmosphere. The clients are really social and the owners/trainers know there stuff and push you, ensuring you get the most out of your workout. The heartrate technology also keeps you accountable with some really insightful data. Been attending group fitness classes for nearly 10years now and BFT Labrador is by far the best I have experienced. Highly recommended.
Casey Haw
BFT Labrador is the best facility on the coast. Classes are always challenging, the atmosphere is very welcoming and the vibe is electric. Members are lovely. The trainers are highly skilled and very convivial. Always offering alternatives should you need them and no one gets left behind. The most inclusive and friendly gym that I have been too.
Robyn