https://gymnearme.net.au/backend/profiles/get_profiles?gym_id=4615&include_types=1&include_classes=1&include_features=1&include_social=1&include_memberships=1&include_offers=1&include_hours=1&include_reviews=1&include_google_place=1&include_average_review=1&return_url=1
Classes
Circuit

HIIT

Yoga

Pilates

Zumba

Dance

Spin

Boxing

Martial Arts

Group Classes
Opening Hours
Mon: 05:00 - 18:30
Tue: 05:00 - 18:30
Wed: 05:00 - 18:30
Thu: 05:00 - 18:30
Fri: 05:00 - 17:30
Sat: 00:00 - 08:30
Sun: Closed
Membership Plans Available at BFT Maroochydore
For $128 per fortnight, you can get a 10 visit pass to BFT Maroochydore, with no limits or contracts.
| Plan | Description | Price |
| --- | --- | --- |
| No Limits (2) | | $128 - fortnightly |
| 10 VISIT PASS | | $250 - fortnightly |
About BFT Maroochydore
Looking for a Group Fitness Class in Maroochydore? Look no further than Body Fit Training Maroochydore. A Functional group training studio offering a huge variety of 50-min high-performance programs, scientifically proven to give better, consistent, and long-term results. Whether you want to lose fat, gain lean muscle, or increase your strength, our accredited coaches will help you achieve your goal! With digital displays across the studio and state of the art heart rate technology systems, any level of experience is supported. BFT Maroochydore is your go-to gym! Come and experience the difference.
See what makes BFT Maroochydore the Best Gym in Town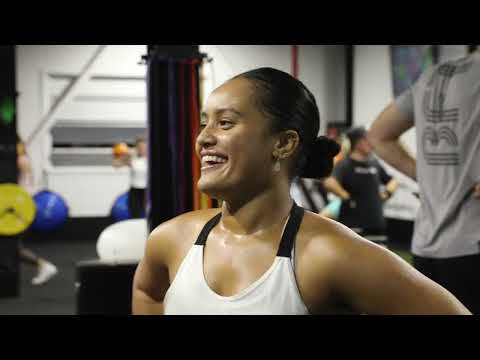 Experience the energy and community at BFT Maroochydore.
See our certified trainers in action and get a feel for the energy and community at our gym. Watch now and come experience the difference at Maroochydore.
Get a feel for the lively and supportive atmosphere that sets BFT Maroochydore apart from other gyms in Maroochydore
See firsthand the dedication and passion of our certified trainers as they guide and inspire members to reach their fitness goals.
Map
Enquire and view gym prices at BFT Maroochydore. No obligation to join.
Customer Reviews
BFT Maroochydore is a top-notch fitness facility that offers a wide range of classes and personal training options. Customers love the friendly and welcoming atmosphere, the knowledgeable and motivating trainers, and the varied mix of strength, cardio and hybrid styles. The trainers are highly committed to helping customers get the best results from each workout, and they have created a supportive community that encourages everyone to reach their goals. The studio also offers a unique BFT system that monitors heart rate during workouts, helping customers to improve their fitness dramatically. Customers also appreciate the attention to detail when it comes to form and technique, as well as the extra push that the BFT system provides. All in all, customers are thrilled with the experience at BFT Maroochydore and highly recommend it to anyone looking to get fit and stay motivated.
Ben and the team provide a great, caring atmosphere to train. Everyone is friendly and welcoming. The classes are a varied mix of strength, cardio and hybrid styles, and you are encouraged all along the way. The workouts are hard but the environment and vibe make training here an absolute pleasure. To get results and feel good about yourself then BFT Maroochydore is the perfect choice for you.
Ian Robinson
Having come from a group training studio that I wasn't happy with, I was skeptical that all group training studios would be the same; trainers not paying attention to form and spending the entire session either chatting amongst themselves or to their friends who were training. But I could not be more happier with BFT Maroochydore. Jaye, Benji and their team are a godsend. Not only are they completely focused on making sure everyone gets the best results from each workout, they have created a community that is welcoming, supportive of each other and encouraging. It's a place that I genuinely look forward to coming to every morning. I left the last gym I was at because I was unhappy with the level of commitment from staff and a general disregard for what we were all paying money to be there for. Signing up with BFT Maroochydore was one of the best decisions I've made this year and I guarantee anyone who joins, will not regret it for a second. Thank you for inspiring and pushing me to rediscover why I love to train. You guys are amazing ♥️ Special shout out to Tahnee, your energy and commitment to everyone is second to none, love you xxx
Jennah Druery