https://gymnearme.net.au/backend/profiles/get_profiles?gym_id=4627&include_types=1&include_classes=1&include_features=1&include_social=1&include_memberships=1&include_offers=1&include_hours=1&include_reviews=1&include_google_place=1&include_average_review=1&return_url=1
Opening Hours
Mon: 05:00 - 19:30
Tue: 05:00 - 19:30
Wed: 05:00 - 19:30
Thu: 05:00 - 19:30
Fri: 05:00 - 17:30
Sat: 00:00 - 11:00
Sun: Closed
Membership Plans Available at BFT Mount Barker
For $130 per fortnight, you can get a 10 Visit Pass at BFT Mount Barker, which gives you access to 10 classes with no limits and no contract.
| Plan | Description | Price |
| --- | --- | --- |
| No Limits (2) | | $130 - fortnightly |
| 10 VISIT PASS | | $250 - fortnightly |
About BFT Mount Barker
BFT is a scientific high intensity group strength and conditioning studio. In short, our programs are designed to be progressive, innovative, and transformative.
See what makes BFT Mount Barker the Best Gym in Town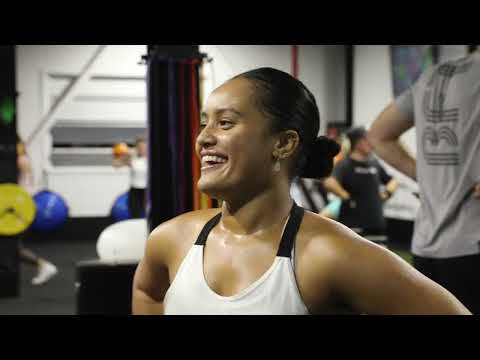 Experience the energy and community at BFT Mount Barker.
See our certified trainers in action and get a feel for the energy and community at our gym. Watch now and come experience the difference at Mount Barker.
Get a feel for the lively and supportive atmosphere that sets BFT Mount Barker apart from other gyms in Mount Barker
See firsthand the dedication and passion of our certified trainers as they guide and inspire members to reach their fitness goals.
Map
Enquire and view gym prices at BFT Mount Barker. No obligation to join.
Customer Reviews
BFT Mount Barker is a fantastic gym that offers a wide variety of classes and personal training options. Customers love the friendly and knowledgeable trainers, who are always motivating and pushing them to reach their goals. The gym has a great community atmosphere, and customers make many new friends while training. The staff are incredibly helpful and supportive, and customers have noticed massive changes in their fitness abilities since joining. Customers also appreciate the convenience of being able to train at any BFT studio in the world. All in all, customers are extremely satisfied with their experience at BFT Mount Barker and would highly recommend it to anyone looking for a great gym.
Do your self and favour and check out BFT Mount Barker. I feel like I'm getting one on one personal training but within a group of like minded people, reaching goals and having the best time. The classes suit my shift work schedule and the trainers are so motivating and knowledgeable. I wouldn't have been able to reach my goals if it wasn't for them pushing me past every point that I wanted to give up. This is the one membership that will never be re-considered!
Tayler McGrath
Moving from Sydney to Mount Barker i wanted to find a gym and wanted to try Group training as i hadn't done it before. I saw a video online and he recommended Body Fit Training (BFT) and they were opening up in Mount Barker. Since Joining Body Fit Training Mount Barker there is no words to describe how much they make me feel when i train at BFT. I train 5 times a week due to the energy of the trainers and the environment. A massive shout out to Callum Hay and Brooke Lee for what they have created with BFT Mount Barker. To Callum, Brooke, Sean and Hannah at BFT Mount Barker for creating such an amazing community. Words cant describe how much you have made me feel training at BFT Mount Barker. I have grown so much since training at BFT Mount Barker and lost a lot of weight. BFT is by far the best gym that i have ever trained at and will never leave due to the fun programs and the community that has been created by Callum and Brooke. Every Class is never the same as the last and you will get stronger and more confident. To Callum, Brooke, Sean and Hannah i can't thank you enough for supporting and encouraging through each class and making it so much fun to train at BFT Mount Barker. The Best benefit of BFT is that you can train at any BFT studio in the world. To anyone reading this review i would recommend you get in contact with BFT Mount Barker because you will never look at.
Justin HILL
I love my daily routine of coming to BFT Mt Barker! Staff are the utmost friendly and helpful team that support each individual on reaching their goals. I have noticed massive changes with my fitness abilities and I am so grateful. You will make many new friends at this place and you will never want to miss a session. You come and enjoy yourself everyday. Make the move and sign up today!
Jacob Ha