https://gymnearme.net.au/backend/profiles/get_profiles?gym_id=4634&include_types=1&include_classes=1&include_features=1&include_social=1&include_memberships=1&include_offers=1&include_hours=1&include_reviews=1&include_google_place=1&include_average_review=1&return_url=1
Classes
Circuit

HIIT

Yoga

Pilates

Zumba

Dance

Spin

Boxing

Martial Arts
Membership Plans Available at BFT North Lakes
At BFT North Lakes, you can join for $59 per week with no contract and no limits on how often you can come to the gym.
| Plan | Description | Price |
| --- | --- | --- |
| No Limits (1) | | $59 - weekly |
See what makes BFT North Lakes the Best Gym in Town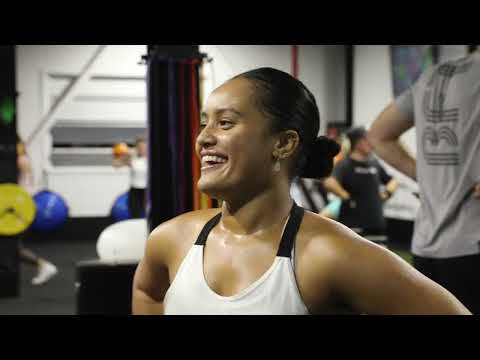 Experience the energy and community at BFT North Lakes.
See our certified trainers in action and get a feel for the energy and community at our gym. Watch now and come experience the difference at North Lakes.
Get a feel for the lively and supportive atmosphere that sets BFT North Lakes apart from other gyms in North Lakes
See firsthand the dedication and passion of our certified trainers as they guide and inspire members to reach their fitness goals.
Map
Enquire and view gym prices at BFT North Lakes. No obligation to join.
Customer Reviews
BFT North Lakes is an incredible gym that has quickly established a great community and atmosphere. Customers love the welcoming and non-judgemental environment, as well as the knowledgeable and supportive trainers. The classes are varied and challenging, and the trainers are always there to help guide customers with their form and push them to work harder. The gym also has a great mix of cardio and weights, and the members are always eager to see each other succeed.
The gym also has a great culture, with everyone being welcomed with open arms. The trainers are passionate and adaptive to each individual's needs and limits, and they are always there to provide the right guidance to ensure the longevity of customers' health. The gym also has creche facilities, making it a great place for families.
Overall, customers are extremely happy with BFT North Lakes and would highly recommend it to anyone. The gym has a great community feel, and the trainers are always there to push customers to be their best. With its varied classes, top-notch equipment, and supportive environment, BFT North Lakes is the perfect place to get fit and stay healthy.
I love BFT North Lakes! I have been searching for a group fitness gym like this for so long. The staff are so friendly, welcoming and accomodating - the workouts are always fun and challenging and the community is amazing. Everyday I wake up excited to train here. Such an amazing gym, couldn't speak more highly of it and the trainers.
Tayla Botha
Wicked gym with incredible coaches!! After spending some time back at a "normal" 24/7 gym, I lost my interest in being fit and active. Upon discovering BFT North Lakes, I got that drive, determination and happiness back! It has an electric atmosphere and everyone is welcomed with open arms. It has also has a great community feel. The trainers are all knowledgeable and don't hesitate in correcting forms/pushing people when needed. The sessions are varied, challenging and definitely allow for physical growth/change. Would highly recommend a visit and try!
Olivia Hamilton
I left a gym I loved to try something DIFFERENT.BETTER! And I'm so glad I did. The vibe and community of a gym is everything and these guys have nailed it. I was at such a stale and stagnant stage of training but the coaches here have pushed me far outside my comfort zone and i am seeing strength and fitness levels I've never had before! I LOVE BFT North Lakes and would highly recommend any age or fitness level to give it a crack - you will not regret it
Shani Matheson
Having been to heaps of gyms in my time, I have never been a part of such a welcoming, inclusive and caring community that is BFT north lakes. The coaches push you further than you thought possible, the members are as excited for your achievements as you are and the gym itself is fantastic. Would recommend BFT north lakes to anyone- no matter where they are on their fitness journey.
Hayley Millard
I spent money on gyms and never went, didn't know how to use anything and wasn't motivated to go on my own.. Joined BFT North Lakes and there is no turning back! Totally blown away as a fresh faced gym goer. EVERYONE, not just the trainers but absolutely everyone is willing to guide and provide correct form. I've never felt more comfortable in my skin and I cannot wait to see how I can transform my body. There's no judgement, just amazing energy and encouragement! Classes are varied as are times and how awesome is it knowing when I go on holiday I can go to any BFT gym on my membership. I can't wait to hit up a BFT in NZ! When BFT North Lakes say, different/better it's the real deal!
Angela Doherty