https://gymnearme.net.au/backend/profiles/get_profiles?gym_id=4635&include_types=1&include_classes=1&include_features=1&include_social=1&include_memberships=1&include_offers=1&include_hours=1&include_reviews=1&include_google_place=1&include_average_review=1&return_url=1
Classes
Circuit

HIIT

Yoga

Pilates

Zumba

Dance

Spin

Boxing

Martial Arts
Opening Hours
Mon: 05:00 - 19:30
Tue: 05:00 - 19:30
Wed: 05:00 - 19:30
Thu: 05:00 - 19:30
Fri: 05:00 - 19:30
Sat: 08:00 - 13:00
Sun: Closed
Membership Plans Available at BFT North Melbourne
At BFT North Melbourne, you can join the No Limits (1) program for $65 per week, with no contract and no limits on how often you can come to the gym.
| Plan | Description | Price |
| --- | --- | --- |
| No Limits (1) | | $65 - weekly |
About BFT North Melbourne
Looking for a Group Fitness Class in North Melbourne? Look no further than Body Fit Training North Melbourne.
We've incorporated scientifically proven training techniques aimed at reducing fat and creating lean muscle into a variety of 50 minute training sessions that are overseen by accredited coaches in a dynamic group environment.
High levels of visual content showcasing our programs are shown on multiple digital displays throughout the studio and allow our coaches to spend more time concentrating on our members!
Functional group training studio offering a huge variety of 50-min high-performance classes. Our programs are scientifically proven to give better, consistent, and long-term results.
See what makes BFT North Melbourne the Best Gym in Town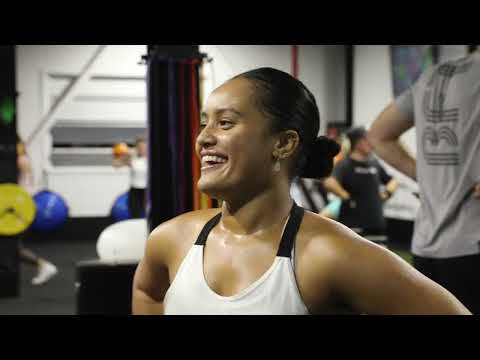 Experience the energy and community at BFT North Melbourne.
See our certified trainers in action and get a feel for the energy and community at our gym. Watch now and come experience the difference at North Melbourne.
Get a feel for the lively and supportive atmosphere that sets BFT North Melbourne apart from other gyms in North Melbourne
See firsthand the dedication and passion of our certified trainers as they guide and inspire members to reach their fitness goals.
Map
Enquire and view gym prices at BFT North Melbourne. No obligation to join.
Customer Reviews
BFT North Melbourne is a fantastic gym located in a convenient location close to the Victoria Market. Customers love the warm welcome they receive from the friendly and supportive trainers, as well as the balanced strength and cardio programme. The studio is suited for all fitness levels and the trainers are highly professional and go out of their way to ensure correct technique is used.
The gym has a great community vibe and the team are always welcoming and friendly. The classes are energetic and motivating and the staff/coaches are excellent, super friendly, helpful and always bouncing around with positives vibes. The gym also offers a great variety of workouts, from strength to cardio to mobility, and the addition of a coffee, fruit and muesli bar for the early morning sessions is a great bonus.
The gym is also well equipped with state of the art equipment and a spacious and sparkling studio. The owners have a genuine passion for their business and clients, and the team are highly knowledgeable and supportive. Customers have praised the gym for its friendly atmosphere, motivating classes and knowledgeable staff, and many have said that it is the best gym experience they have ever had.
Had the chance to have a few sessions for the last 2 weeks during my trip to Melbourne. It was a blast training with the team! A very BIG THANK YOU to the coaches for being so caring and attentive throughout every sessions, also all the friendly members for making me feel home. It has made my bft experience and the trip so much more awesome. See y'all again (hopefully) soon!! ☺️
Irene Chua
BFT North Melbourne is a brilliant, well located gym on a quiet side street in an ideal building layout that is very close to the Victoria Market. You'll find a very warm welcome, a fantastic and balanced strength and cardio programme in a shared team training programme delivered by super friendly and supportive trainers. If you haven't yet tried BFT or you are a bit apprehensive about going to a gym, give BFT a trial go - you won't be disappointed.
Kevin Palmer
Excellent gym classes and fitness classes along with a very helpful and attentive team! Jesslyn helped me sign up on a great membership and the fitness team was helpful in guiding me back into the gym. The gym equipment is brand new and very well maintained. The gym is clean and well ventilated unlike the nearby gyms or other gyms that I have been too. Highly recommended to everyone nearby as its only a convenient 5 minute walk from Queen Victoria Market or the Free Tram Zone.
Hai Chao Tan