https://gymnearme.net.au/backend/profiles/get_profiles?gym_id=4636&include_types=1&include_classes=1&include_features=1&include_social=1&include_memberships=1&include_offers=1&include_hours=1&include_reviews=1&include_google_place=1&include_average_review=1&return_url=1
Classes
Circuit

Yoga

Pilates

Zumba

Spin

Boxing

Crossfit

Group Classes
Opening Hours
Mon: 05:00 - 19:30
Tue: 05:00 - 19:30
Wed: 05:00 - 19:30
Thu: 05:00 - 19:30
Fri: 05:00 - 18:30
Sat: 06:30 - 09:00
Sun: Closed
Membership Plans Available at Body Fit Training Oakleigh
For $55 per week, BFT Oakleigh's No Limits plan gives you access to their gym with no contract or limits on how often you can visit.
| Plan | Description | Price |
| --- | --- | --- |
| No Limits (1) | | $55 - weekly |
About Body Fit Training Oakleigh
We've incorporated scientifically proven training techniques aimed at reducing fat and creating lean muscle into a variety of 50 minute training sessions that are overseen by accredited coaches in a dynamic group environment.
High levels of visual content showcasing our programs are shown on multiple digital displays throughout the studio and allow our coaches to spend more time concentrating on our members, while the screens direct the traffic!
See what makes Body Fit Training Oakleigh the Best Gym in Town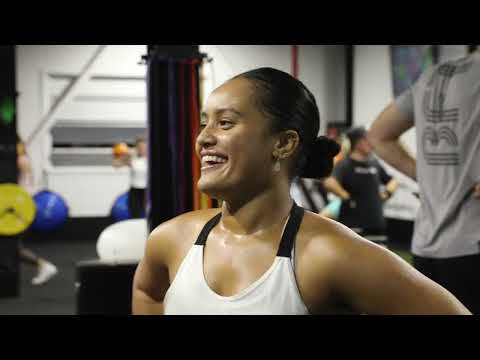 Experience the energy and community at Body Fit Training Oakleigh.
See our certified trainers in action and get a feel for the energy and community at our gym. Watch now and come experience the difference at Oakleigh.
Get a feel for the lively and supportive atmosphere that sets Body Fit Training Oakleigh apart from other gyms in Oakleigh
See firsthand the dedication and passion of our certified trainers as they guide and inspire members to reach their fitness goals.
Map
Enquire and view gym prices at Body Fit Training Oakleigh. No obligation to join.
Customer Reviews
BFT Oakleigh is a fantastic gym that offers a supportive and non-competitive environment for people of all fitness levels. Customers have praised the gym for its cleanliness, spaciousness, and the variety of classes available. The coaches are friendly and knowledgeable, and they are always willing to help and provide guidance. The gym also offers personal training options and a meal plan to help customers reach their fitness goals.
The gym has also been praised for its flexible class times and its COVID-19 safety measures. Customers have also commented on the great community vibe and the fact that the gym is not as crowded as other inner city franchises. The equipment is in good condition and the gym offers a range of strength training options, including power and Olympic bars, bumper plates, and dumbbells up to 40kg.
Overall, customers have had a great experience at BFT Oakleigh and highly recommend it to anyone looking to get fit and healthy. The gym offers a great variety of classes, personal training options, and a supportive environment that makes it easy to reach your fitness goals.
My partner and I started at BFT Oakleigh earlier this year. We had intended to stay the length of one of the 8-week challenges, but we had such a good time with the classes, the whole program as a whole and the amazing community vibe that we decided to stay, and cancel our old gym membership! BFT Oakleigh is such a supportive environment.. We simply by followed the program and the meal plan during the 8-week challenge we each lost 5-7kg of fat mass with a healthy diet, good sleep and a good mindset. Highly recommend this gym if you're looking for a wholesome, non-competitive gym environment to feel good and look good and meet great people in your neighborhood. The gym itself is really clean and well kept, good COVID-19 measures taken, the space is really big and open the equipment is in good condition. The classes are really great to follow along and what I love is that you turn up and follow the class and there is always lots of support available from the coaches to make sure you're exercising at the right weight and the right way for your strength level and body type. Its always a good variety of class types to keep you interested and your body challenged. I could keep going, but absolutely do a trial or an 8-week challenge at this gym and see it for yourself!
Amelia Iverson
Great vibe, and it isn't as crowded as the inner city franchises so it's easy to book a class even at the last minute. Super friendly, supportive and hardworking owners Sarah and Peter are always ready to help, motivate and chat. Suitable for all fitness levels with programs that rotate daily, providing a balance between cardio and strength workouts. Highly recommended for anyone looking to get moving again or just looking to begin their fitness journey!
MP
Fantastic set up- really love that you can lift HEAVY weights as opposed to the other commercial group fitness chains out there. Space is amazing, definitely not cramped on top of each other. Easy structure to follow and wonderful PTs who actually care and guide members to achieving great results and performance by correcting form where needed as well as being full of encouragement! Highly recommend! :)
Meak Designs