https://gymnearme.net.au/backend/profiles/get_profiles?gym_id=4637&include_types=1&include_classes=1&include_features=1&include_social=1&include_memberships=1&include_offers=1&include_hours=1&include_reviews=1&include_google_place=1&include_average_review=1&return_url=1
Opening Hours
Mon: 05:00 - 20:00
Tue: 05:00 - 20:00
Wed: 05:00 - 20:00
Thu: 05:00 - 20:00
Fri: 05:00 - 20:00
Sat: 06:30 - 12:00
Sun: Closed
Membership Plans Available at BFT Ocean Grove
The BFT Ocean Grove No Limits (2) plan is a no contract plan that costs $118 per fortnight and gives you 10 visits to classes.
| Plan | Description | Price |
| --- | --- | --- |
| No Limits (2) | | $118 - fortnightly |
| 10 VISIT PASS | | $300 - fortnightly |
About BFT Ocean Grove
Looking for a Group Fitness Class in Ocean Grove? Look no further than Body Fit Training Ocean Grove. A Functional group training studio offering a huge variety of 50-min high-performance programs, scientifically proven to give better, consistent, and long-term results. Whether you want to lose fat, gain lean muscle, or increase your strength, our accredited coaches will help you achieve your goal! With digital displays across the studio and state-of-the-art heart rate technology systems, any level of experience is supported. BFT Ocean Grove is your go-to gym! Come and experience the difference.
See what makes BFT Ocean Grove the Best Gym in Town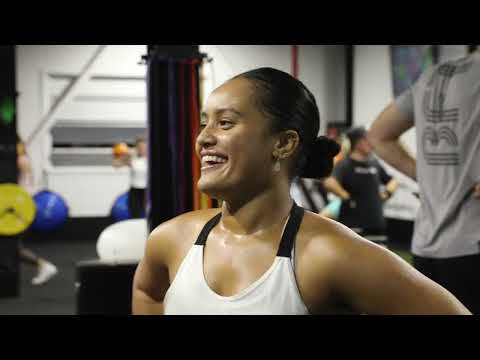 Experience the energy and community at BFT Ocean Grove.
See our certified trainers in action and get a feel for the energy and community at our gym. Watch now and come experience the difference at Ocean Grove.
Get a feel for the lively and supportive atmosphere that sets BFT Ocean Grove apart from other gyms in Ocean Grove
See firsthand the dedication and passion of our certified trainers as they guide and inspire members to reach their fitness goals.
Map
Enquire and view gym prices at BFT Ocean Grove. No obligation to join.
Customer Reviews
BFT Ocean Grove is a top-notch gym that offers a wide range of services and features to help customers reach their fitness goals. Customers love the knowledgeable and supportive trainers, who take the time to ensure that each workout is done with correct form. The gym also offers state-of-the-art equipment, heart rate monitors, and online support, so customers can stay motivated and fit no matter where they are. Additionally, customers appreciate the welcoming and friendly community atmosphere, as well as the immaculate facilities and clean gym space. Finally, customers love the value for money that comes with being able to train at any BFT studio in the world. All in all, BFT Ocean Grove is the perfect place to get fit and stay active.
The BFT OG community is like nothing else. The coaches are next level, they make you feel so welcome & nothing is a hassle. They genuinely care about each individual person who traits there & it shows. The work outs are never boring & constantly changing. BFT is for absolutely anybody & everybody no matter fitness level or skill. You will be hooked in no time & see incredible improvements before you know it!! I highly recommend this awesome gym & community!!
Sarah Burchell
Usually I'll get a gym membership, go consistently for 3 months and then never step foot in there again. BFT Ocean Grove has me happily going back again again, for nearly 12 months now. It's a super welcoming community and the coaches have been so supportive of me as I recover from 2 shoulder surgeries. The programming is magic I swear, all you have to do is get there and you'll start seeing results!
Georgie Brown
The best and most welcoming community! You can't go wrong with BFT OG it's a little slice of heaven even when you are working up a sweat. Amazing, knowledgeable trainers who take the time to keep you motivated while focusing on correct form! As someone who is extremely uncoordinated I have learnt so much. Also can confirm the playlists are an added bonus + super clean gym space!
Adelle Bischof-Foster